All Newspaper Cuttings have been taken from old Ledbury Reporter newspapers, most adverts from Tilleys Almanac 1958, photos are credited to the owners and comments are from members of old ledbury group on Facebook
1940s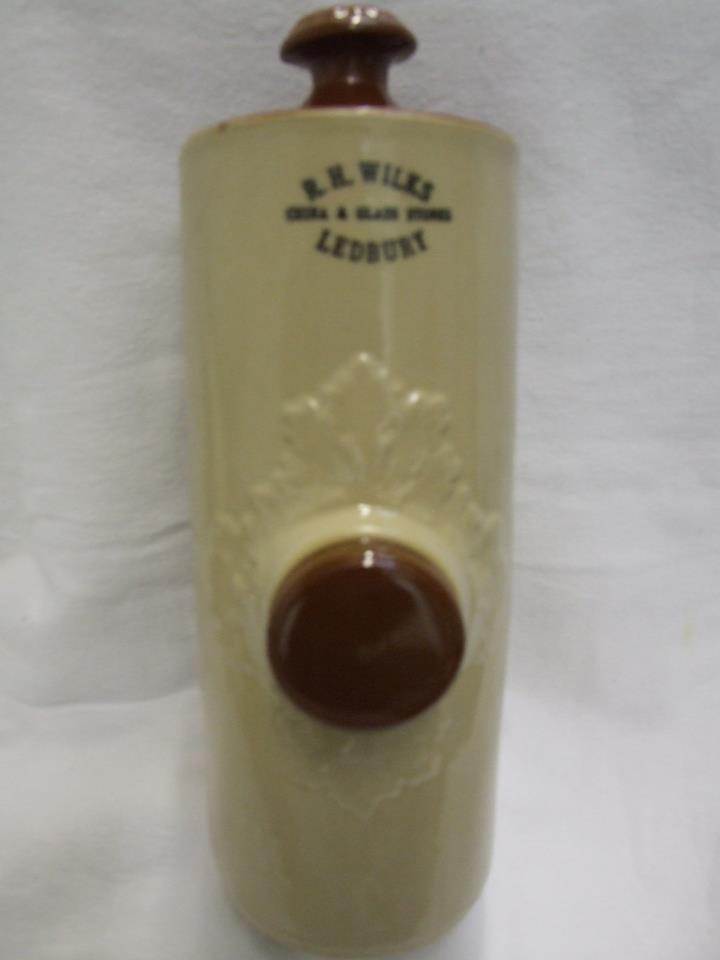 R H WILKS, Stone Water Bottle...
Photo Andrew MANNS
Old Ledbury Facebook Members Comments
This is one of my prized items and it always looks good wherever you put it in the home, i wonder how many times this has warmed or burnt feet in it's lifetime? does anyone know anything of the shop it's from?...
The old Grocery shop,think its the Wine shop now by BOOTS...
I think that Wilks was where Spar is now, sold to Taylors and then Spar...
Mr. ATTWOOD was the manager for many years...
OMG, still remember the stubbed toes and bruised knees, thanks for the memory andrew....
Apparently if you were to keep this in your bed it had to be wrapped to avoid the injuries gained from it's non pliability and from scalding or burning. Some put the stone bottle in to warm and took it out when going to bed. My Fathers family could'nt afford these so bricks heated in the fire and wrapped in newspaper did the job! ...
My mum made a sleeve for it out of an old blanket, but it was still pretty solid haha...
Just goes to show they were supposed to be expendable but as you can see they were also built to last and stand the test of time too, although i would'nt use this one as it has a crack in it ...
My Mum had one of those hot water bottles...
Years ago they had a huge coffee grinder and roaster in the right hand window, wonderful smell...
...
1958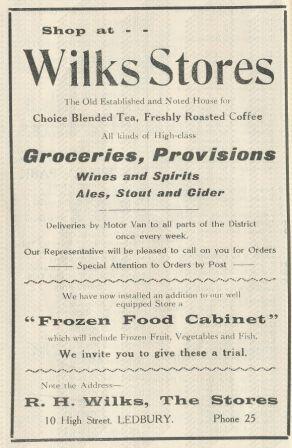 Wilks, 10 High Street, Ledbury - manager A G Attwood - grocery stores
Tilleys Almanac Advert
Nanny Vee still calls this Wilks...
Where I won my first ever raffle prize, box of Xmas crackers...
My first ever job was here when I left school, I loved old Fred HOLLAND and Mr and Mrs ATTWOOD, it was really old fashioned, I remember Mrs BICKHAM used to come in and I had to take what she'd bought to her car, it was grey, and expensive, she'd say put it on the back seat. You would'nt be able to leave it open these days ...
...
1960s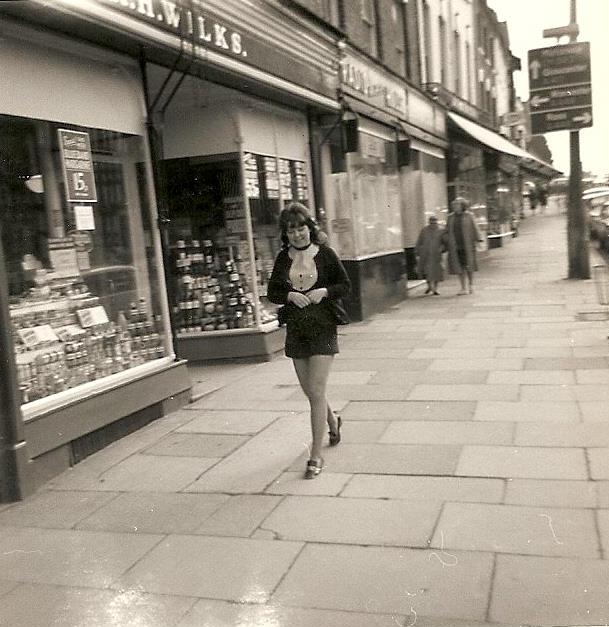 Joyce GITTINGS walking past Wilks...
Photo Brian HAINES
I worked in R H Wilks, first job after leaving school. I did the window displays many times, very artistic...
Wilks was the shop where I first smelt roasting coffee. My Dad used to buy beans, grind them up and percolate them for hours. It was foul. Mrs GIBBONS used to be on the counter where you could buy ham sliced by a big slicer. ...
My fav time, when a customer wanted 4oz of ground coffee, my nose was nearly in the bag, I loved the smell...
...