View Ledbury Guardian Newspaper Articles for Colwall during World War One 1914 - 1918
---
The first set of photographs and postcards range from Jubilee Drive down through Colwall to the Green.
Jubilee Drive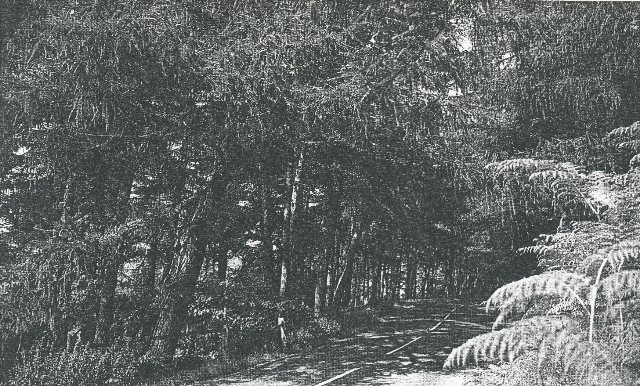 Jubilee Drive, created to mark Queen Victoris Jubilee in 1887, runs from the Wyche Cutting to the British Camp
Jubilee Drive so called because it was started in Queen Victoria's Golden Jubilee year of 1887. Brainchild of Stephen BALLARD. He designed it and carried out most of the work. It was started on 18th Jan 1887 and finished in October 1889 and all work was done with pick and shovel. It cost £794...SYD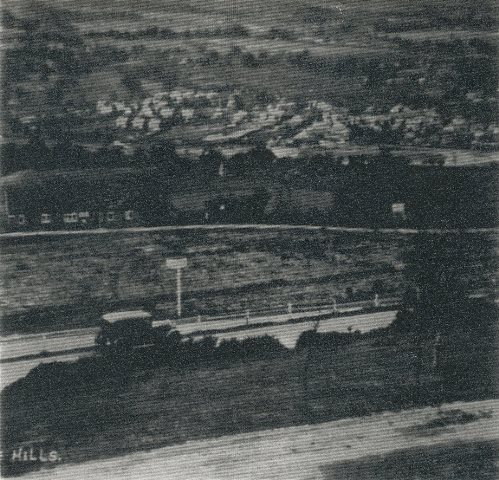 Colwall From The Hills
Walwyn Road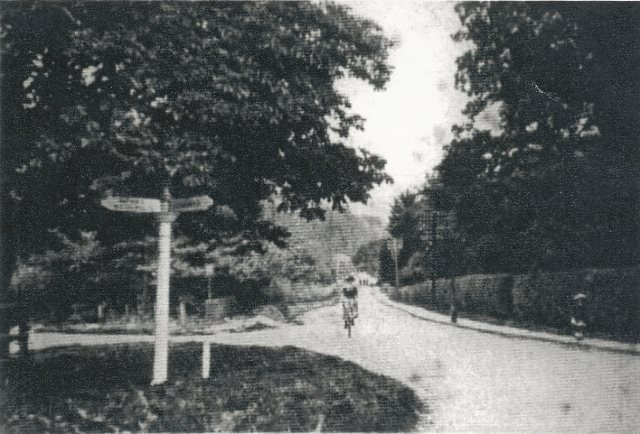 Junction with Old Church Road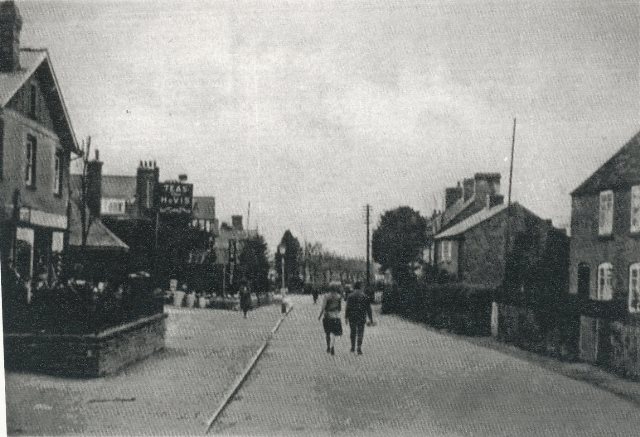 Towards the Stone
The Old Stone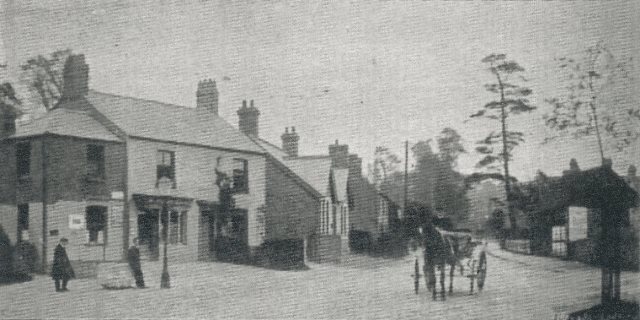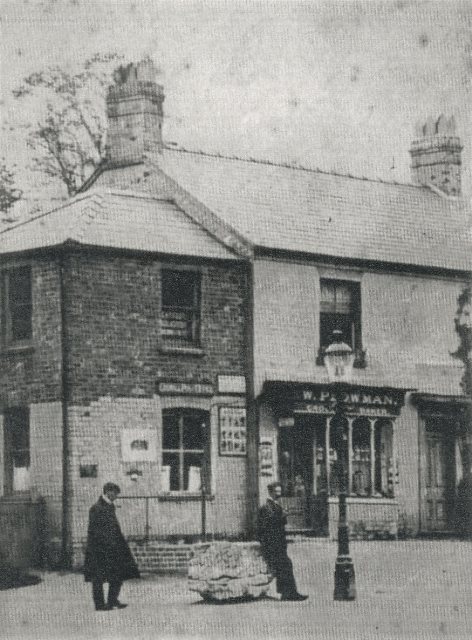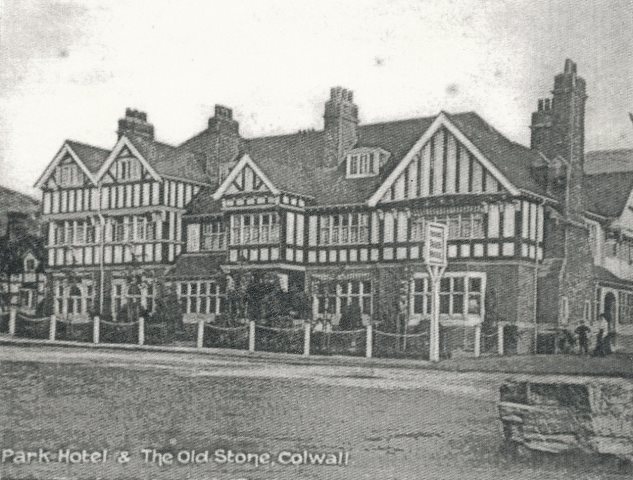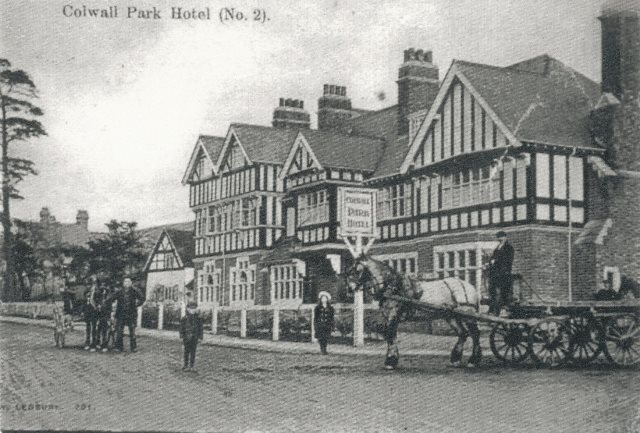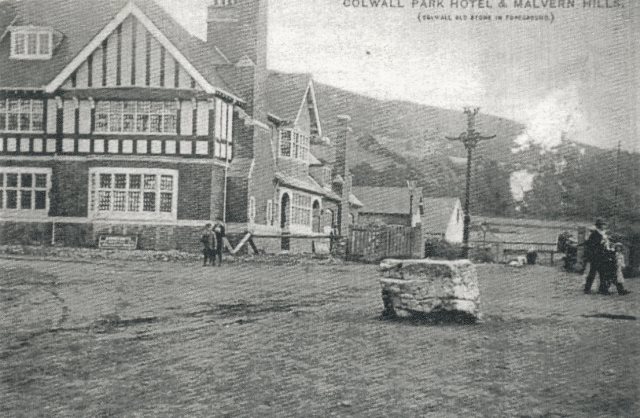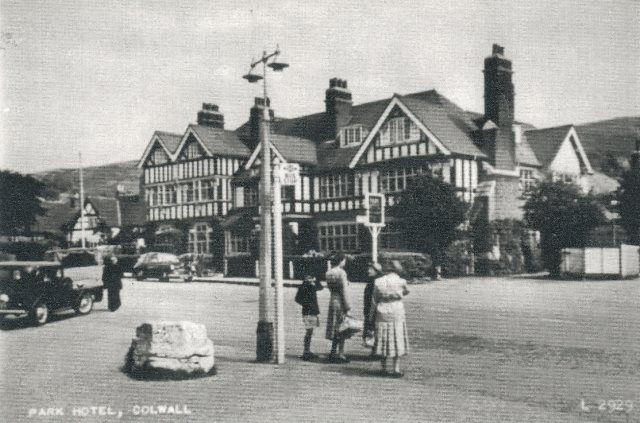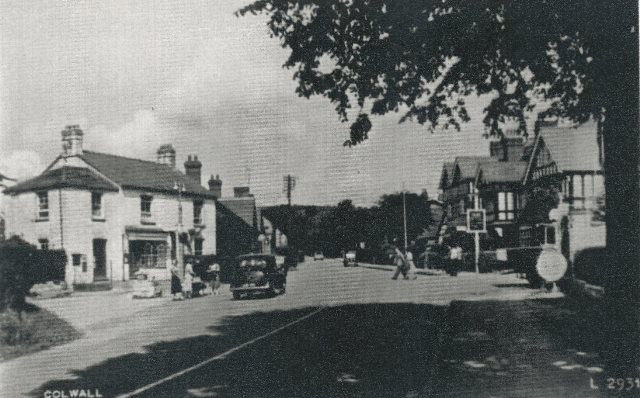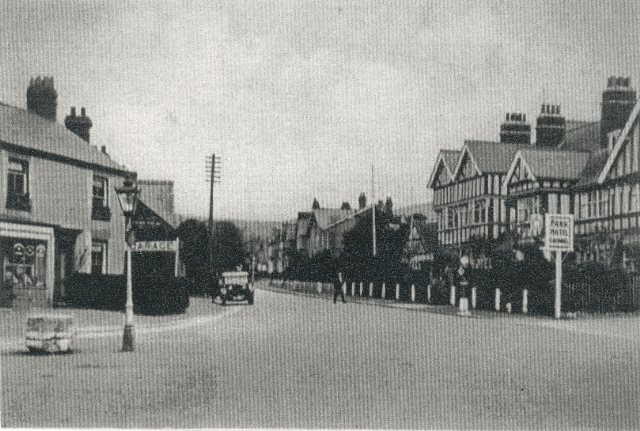 The Crescent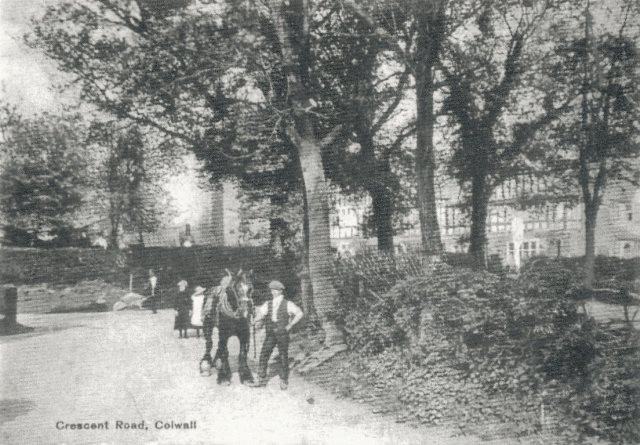 Walwyn Road Towards the Clock Tower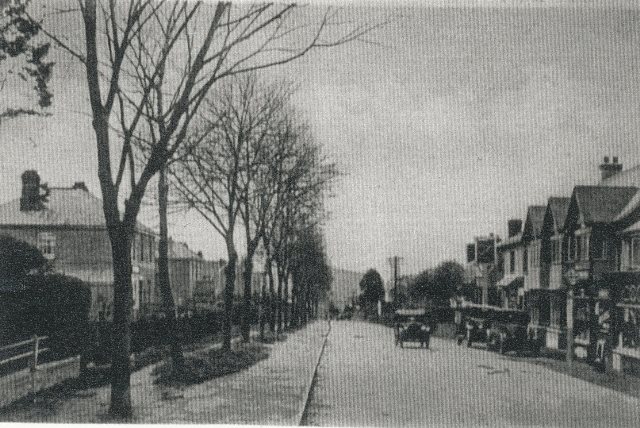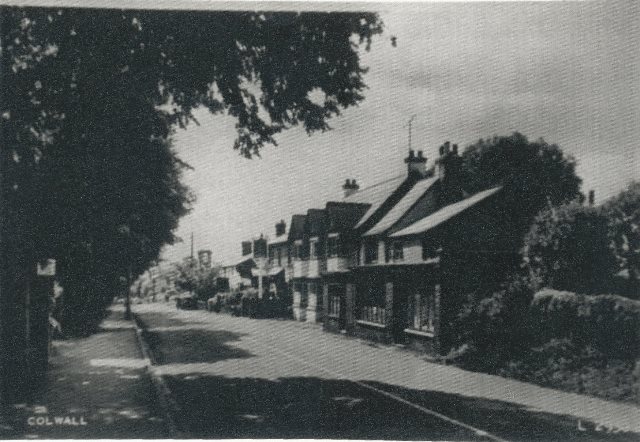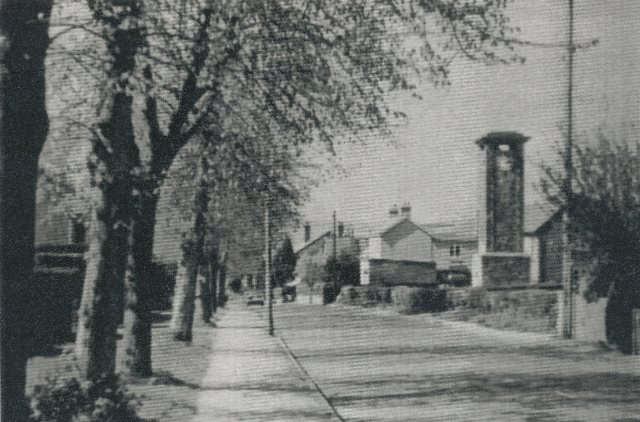 Walwyn Road towards the Railway Bridge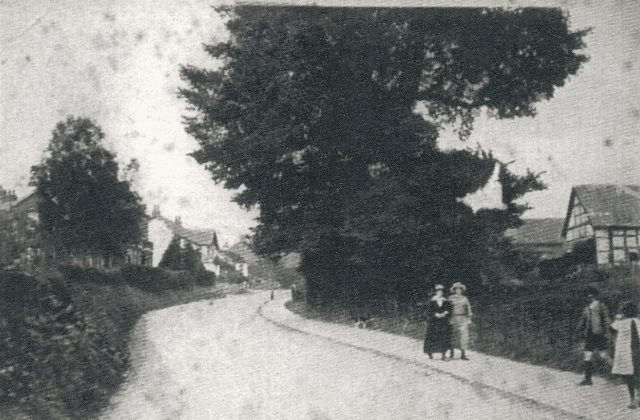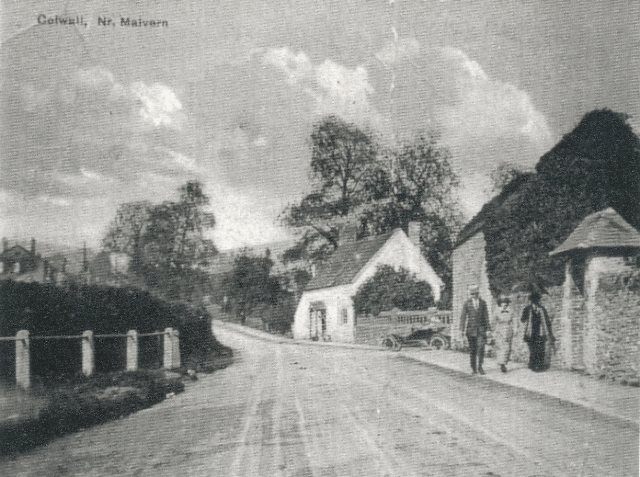 ---
Railway Bridge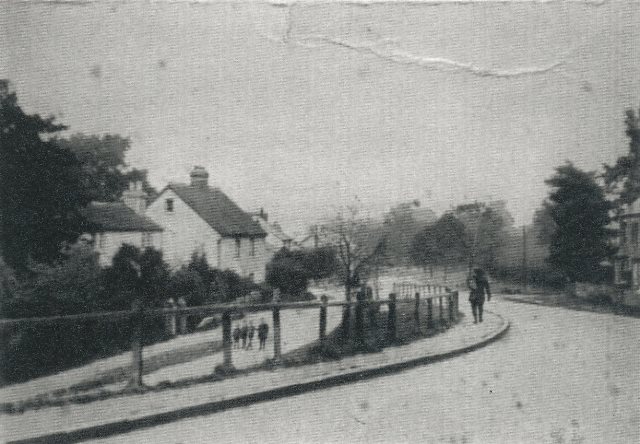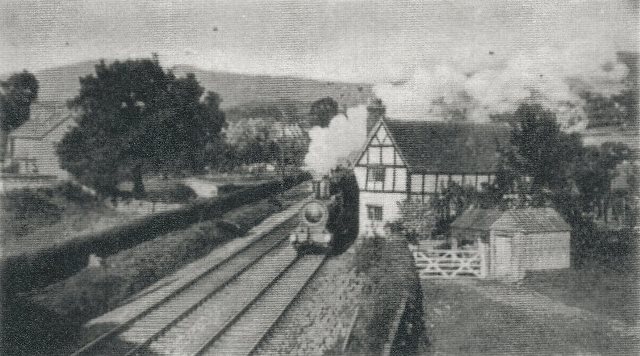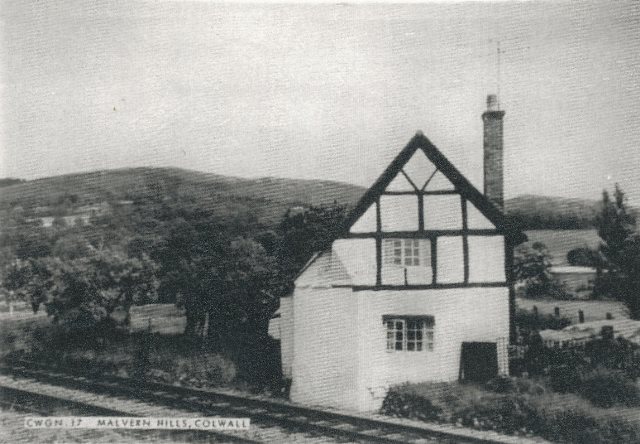 The Green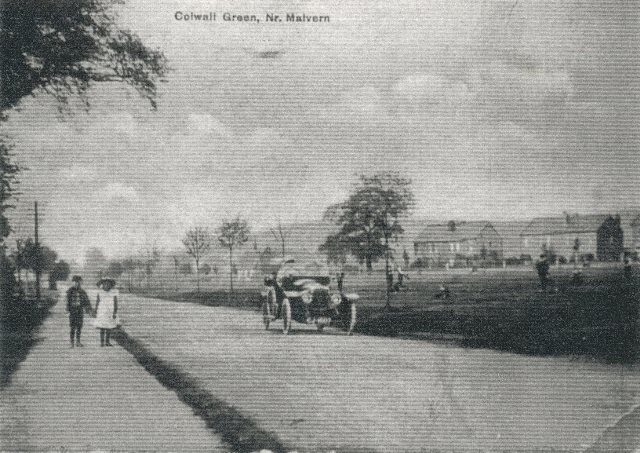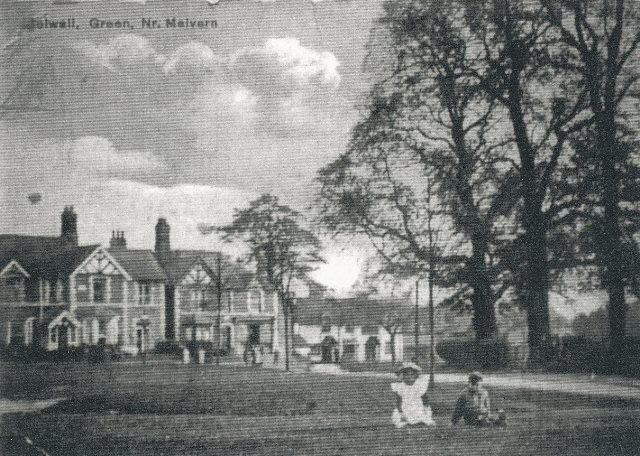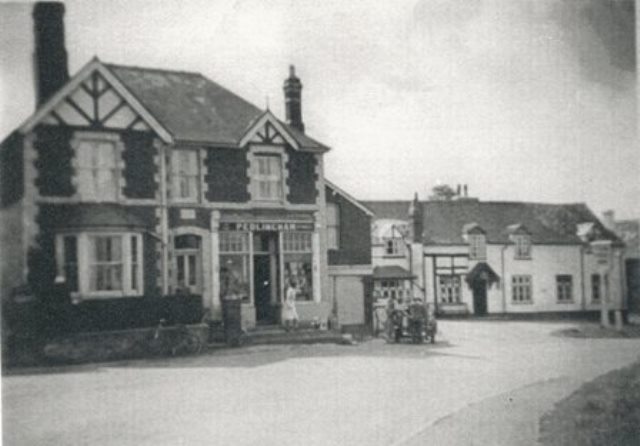 Evendine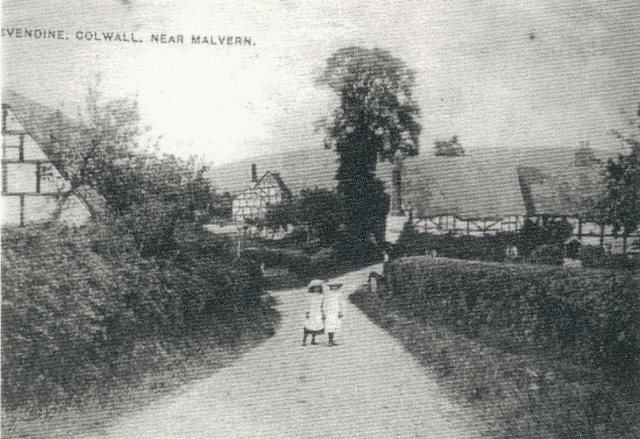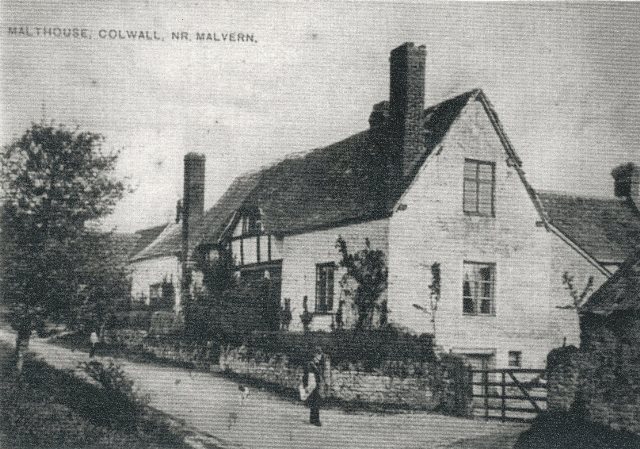 The Malthouse
---
Others to be sorted
STONE FARM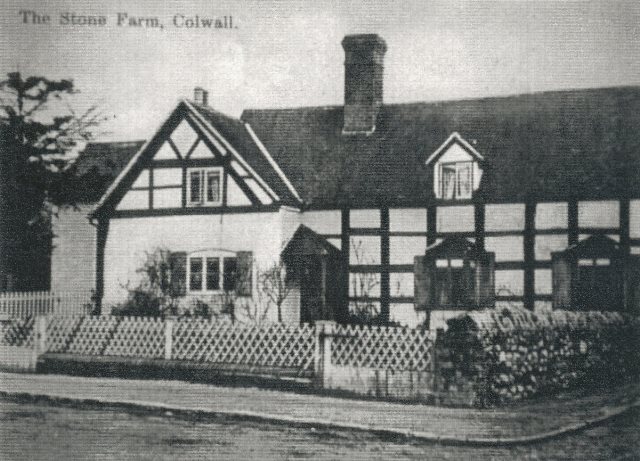 UNKNOWN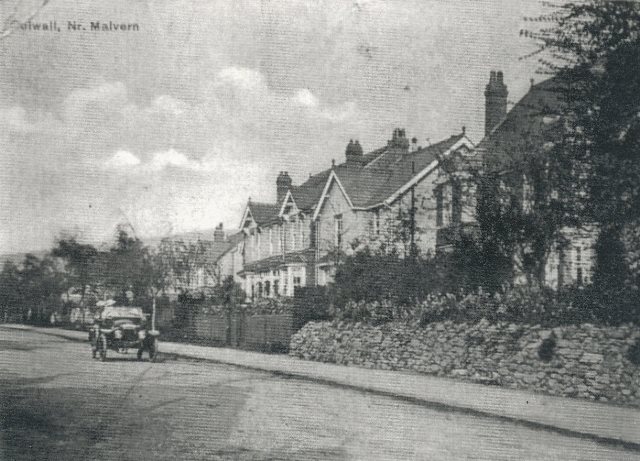 Cottage Postcard dated 1918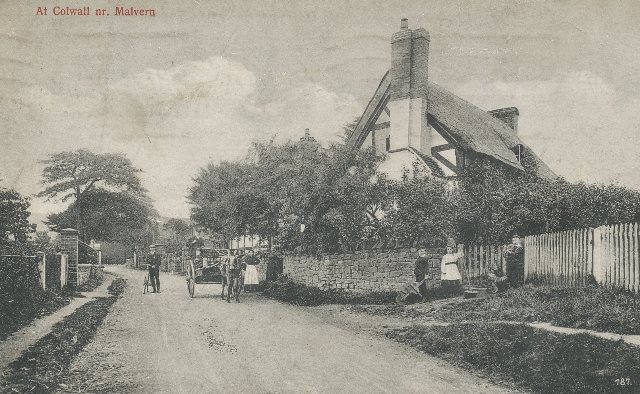 The rest of this page is divided into the following categories
BUILDINGS AND CHURCHES | CLUBS AND SOCIETIES | EMPLOYERS | ENTERTAINMENT | FETES ROYALTY AND SHOWS| MILITARY | PUBS AND HOTELS | SCHOOLS | SPORTS | WEDDINGS | FAMILY ANNOUNCEMENTS BDM |OBITUARIES
---
Buildings and Churches
Picturesque Colwall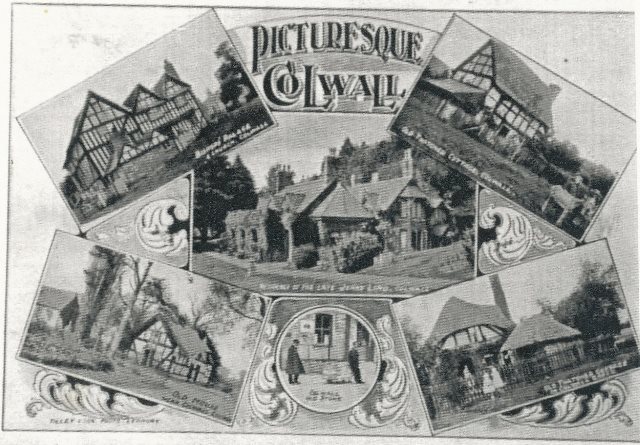 ...
Railway Station
...
---
Clubs and Societies
---
Employers
Grovesend Fruit Farms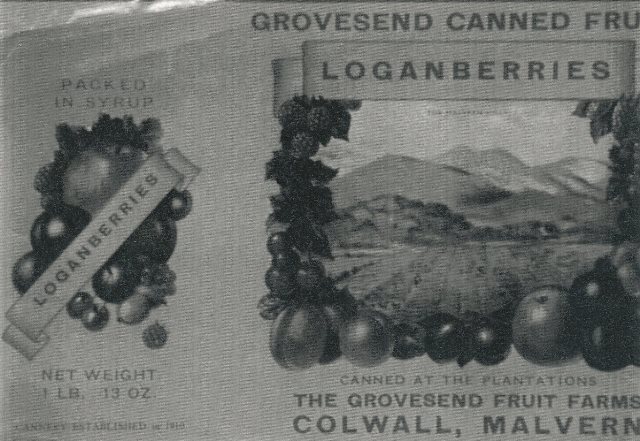 Cannery Established in 1910 - Canned at the Plantations, The Grovesend Fruit Farms
Canning Factory in Stone Drive
...
Schweppes
1928 - 1930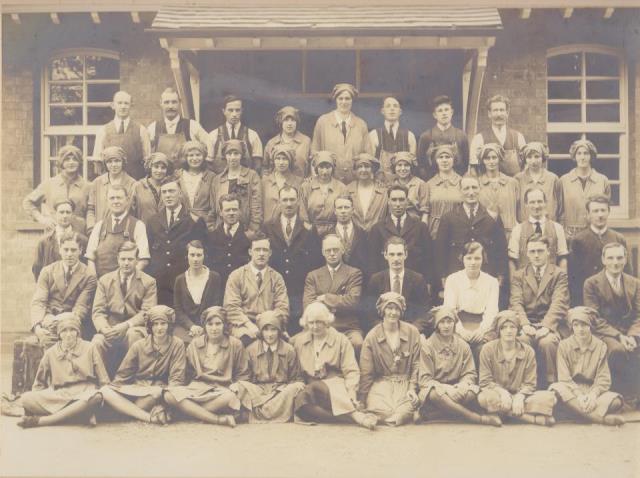 Back Row - Arthur GOODE, Jack PICK, Harry HUNT, Phyllis BARBER, Maggie VALE, Ken HICKS, Jack GOODE, Jimmy SMALL
2nd Row - Millie HICKS, Dorothy BEVAN, Frida JONES, Lottie ROWLEY, Hilda TANDY, Gladys ALFORD, D LISSIMORE, Bessie BOWERS, Win ROWLEY, Liz BEVAN, Betty PIT, Floss JONES, Ethel BELLENGER
3rd Row - Rolly BALDWIN, George HILL, Tom BERRY, Charlie ..., Nic BOX, Tom BRANDT, George OLIVER, Jim HOUSE, George BARNETT, Nic KING
4th Row - Mr HARVEY, Mr FOWLER, Miss MAIN, Mr HONHOLD, Mr GAMMON, Mr WESTBROOK, Miss P HORTON, Stan JAMES, Jack HUNT
Front Row - B WILLIS, Vi BALDWIN, Kit WILLIAMS, Dol BUTLER, Mrs HOWSE, Ada BOWERS, E EVANS, Flo BALDWIN, N WHITHALD
OMG I can remember working there with Harry HUNT!!! brill photo xx...HCB
The 4th lady on 2nd row is my husband's mother Tot ROWLEY...JJ
---
Entertainment
---
Fetes Royalty and Shows
---
Military
Home Guard
Date Unknown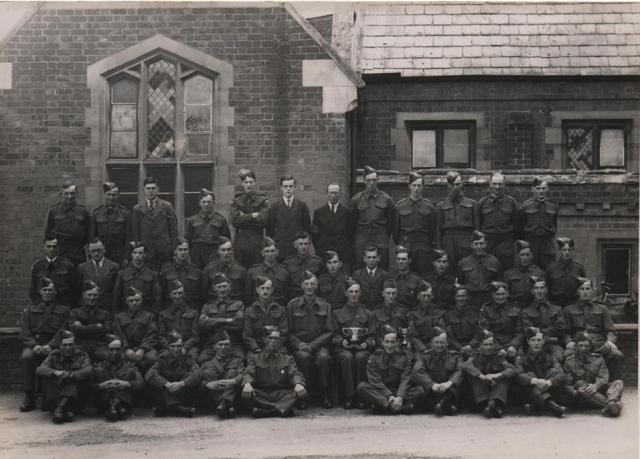 Outside Colwall School - Fred BERRY, Reg BRANT, Albert DALLEY ( Front Row sat between the two trophies ), Dick BARBER, Bob TERRY (senior), Charlie DALLEY, ...HOLTHAM ( 2nd Row far right )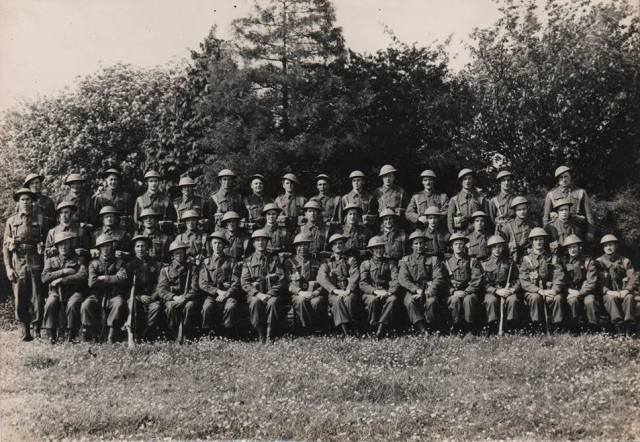 Charlie DALLEY, Ted DAVIS, John JOLLY, Fred HARFORD, Albert DALLEY, Dick BABER, Reg WINGATE, Ron HILL, Ted LANE, Bill HARFORD ( Back Row 2nd from the right ), Fred INCE, Tony MOODY, Stan HILL ( Back row far right ), Jack JOLLY, ...HOLTHAM
---
Pubs and Hotels
Park Hotel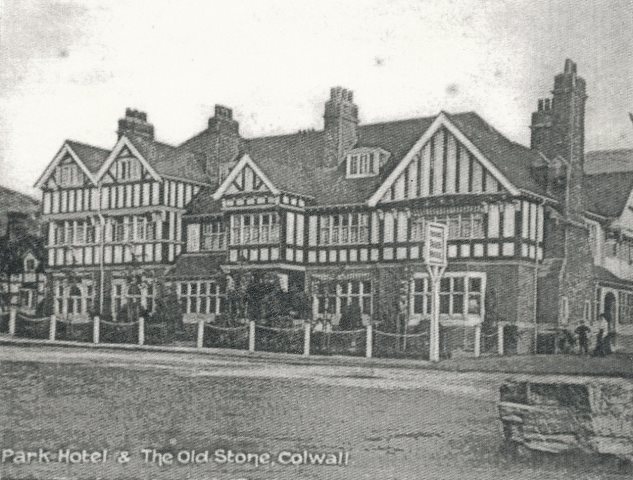 ---
Schools
Colwall Girls School
1912 and possibly earlier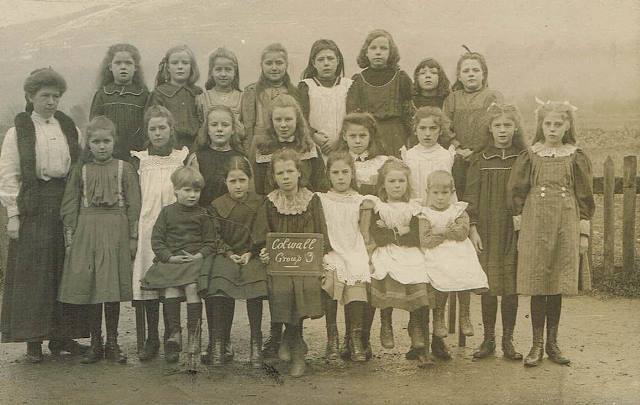 ...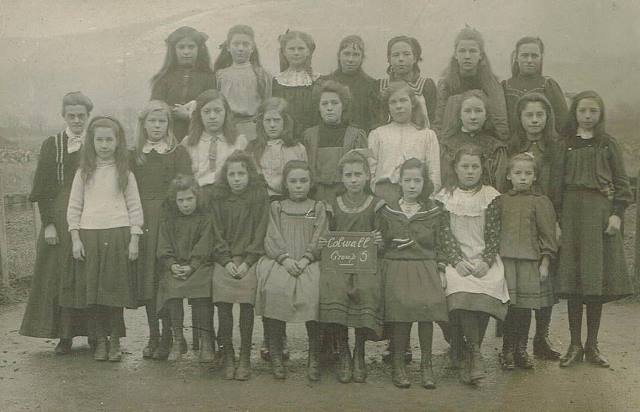 ...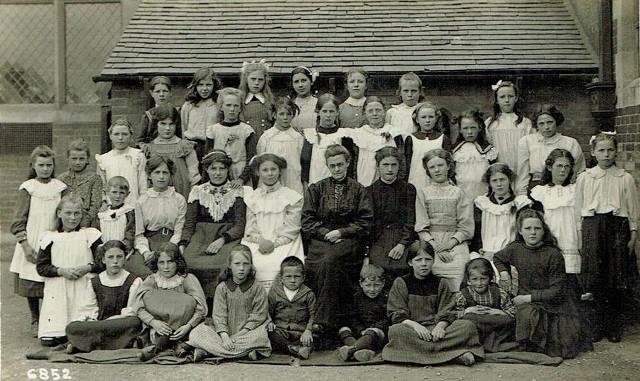 ...
Colwall Valley Girls School
1948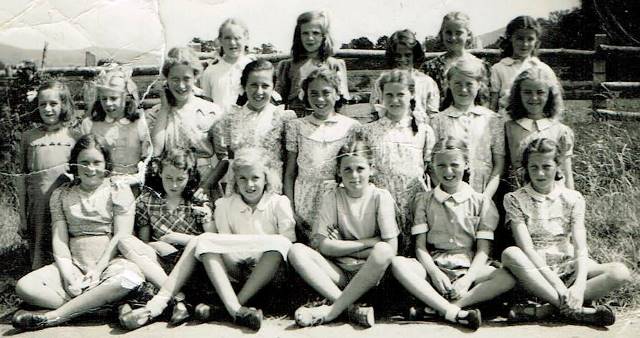 Back Row - A HARBAGE, D BECKETT, H LOADER, E BERRY, E BUNN
Middle Row - S GREEN, E HOLTHUMB,J DALLY, J STEPHENS, A HOLMES, D BOWRING, J LAWRENCE, S TERRY
Front Row - V GITTENS, E COOPER, E NICHOLLS, V BEACH, A LEWIS, C HUNT
My mum E BERRY back row. Chris HENCHER's mum middle third from left...SYD
---
Sports
Cricket
...
Football
Juniors
1948 - 1949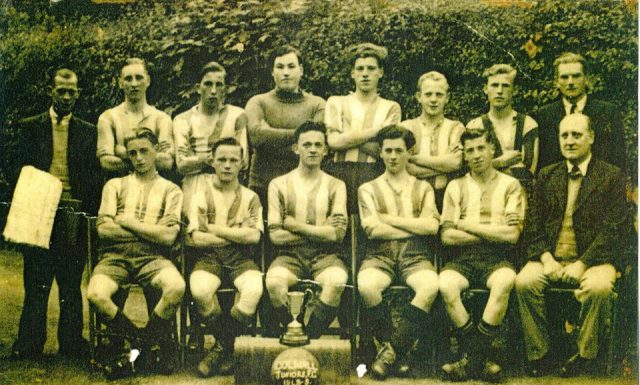 Rangers
1947 - 1948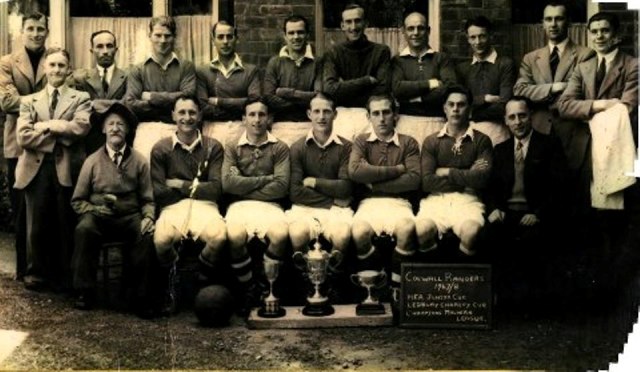 Back Row - Henry HORTON, Roly BALDWIN, Harry HUNT, Jack PRICE, Joe HORTON, Ray GOODE, Jack KITSON, Peter HARBOURNE, Fred BERRY, unknown, Alec BERRY
Front Row - Archie EVANS, Ron SALMON, Jim SMITH, George BERRY, Denna JONES, Peter BERRY, unknown
Fred and George BERRY were my mum ( Elizabeth BERRY )'s brothers and Alec and Peter BERRY were her cousins...SYD
Alec hasn't changed a bit, know him anywhere...JL
Remember most of these chaps although I was very young, the BERRY lads were good sportsmen then and I think the descendants still are but I think they were good cricketers too!!!!!!...YHC
...
1967 - 1968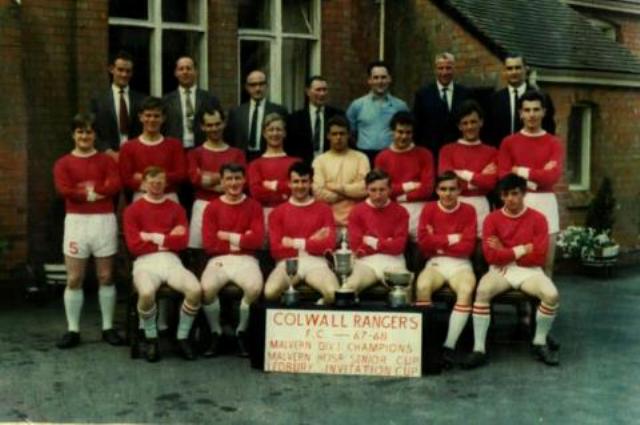 Back Row - John BRAZIER, Vic BARBER, Harry HUNT, Derek BRIMMELL, Tony MORRIS, Henry HORTON, Ernie THOMAS
Middle Row - Ray GREEN, Peter PEDLINGHAM, Dave LAWRENCE, Dickie ARROWSMITH, Dennis COXHEAD, Richard EVANS, Gordon INCE, Alec BUTLER
Front Row - Bob ARROWSMITH, u/k, Dave HILL, Colin INCE, Dave THOMAS, Johnny LOCK
Great team picture with some great lads...BH
Great photo Sylvia and lovely to see two family names in there. Peter PEDLINGHAM and also BRIMMELL. Is that your Dad, Tony MORRIS, in the blue shirt...LR
Yes that's Tony my dad...SYD
I also had this photo, gave it to my dad, Ray GREEN framed as a surprise pressie last year!...MGF
That takes me back to my youger days, I was Sally SOMERS, Rons wife...SF
I know your dad to Marie, year above me at school knew him as Nirpy xx...CP
Yeah that's right, Nirpy is his nick - name although as he lives up north, nobody up there know! I don't think he gets called it much these days! Lol x...MGF
This is the team I used to watch most Saturdays when I was a snip of a lad. Great days...TD
My Grampy Harry HUNT and my Uncle Vic...SD
...
Golf
Pre World War One - Photographed by Tilleys, Ledbury. Published by S. H. G. C.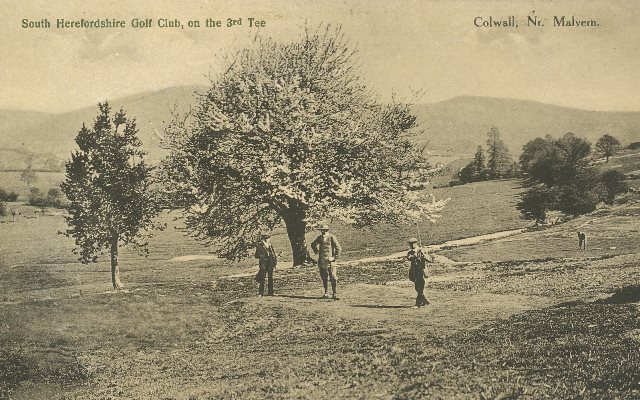 South Herefordshire Golf Club, on the 3rd tee
...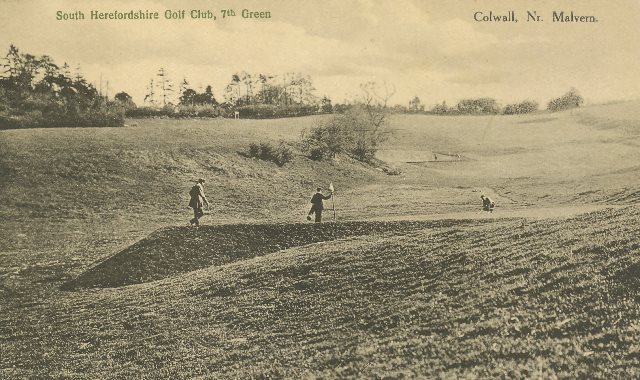 South Herefordshire Golf Club, 7th Green
...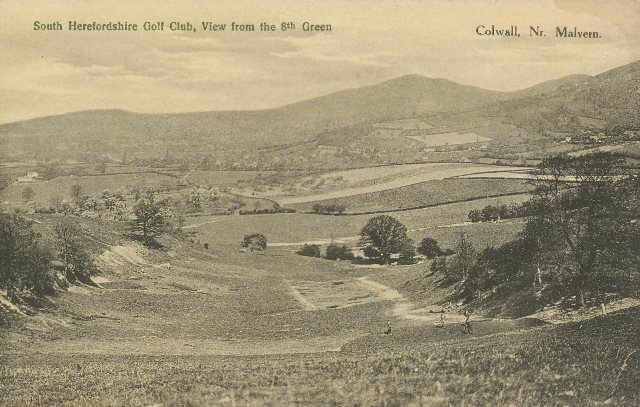 South Herefordshire Golf Club, View from the 8th Green
...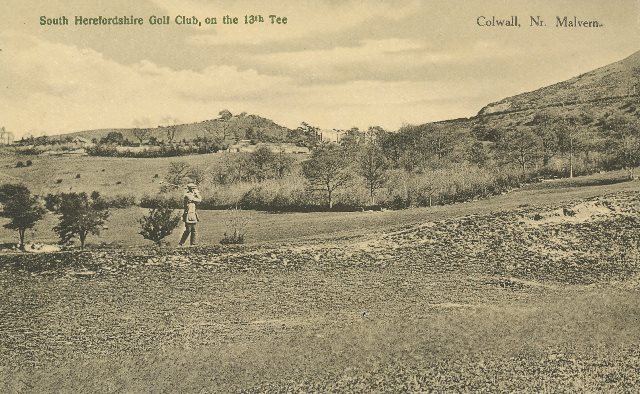 South Herefordshire Golf Club, on the 13th Tee
...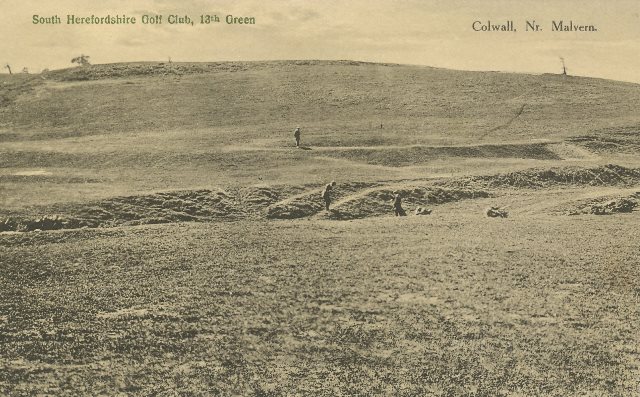 South Herefordshire Golf Club, 13th Green
...
1912 an 18-hole course was laid on Old Castle Banks for the South Herefordshire Golf Club.
1913 a clubhouse was erected, this house is now known as Red Roofs.
1919 1,100 acre Barton Court and Colwall Park Estate was auctioned at the Star Hotel, Worcester, on 3rd September.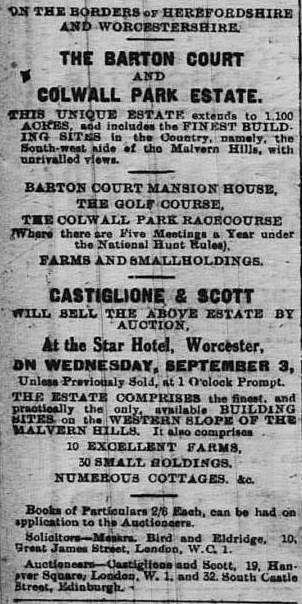 1920 South Herefordshire Golf Club closed.
For more information on the Golf Club visit Missing Links
Hockey
...
Colwall Park Races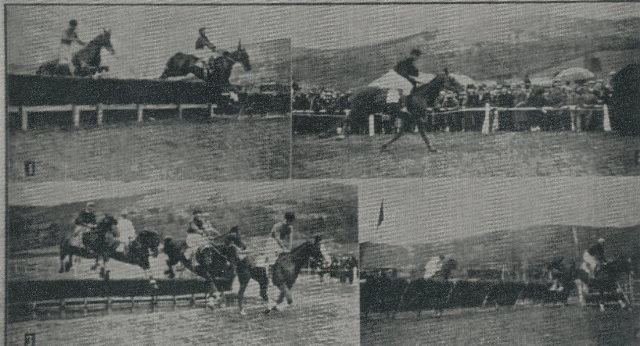 Vol 3 No 12, Gloucester, April 30th, 1927
...
---
Weddings
---
Family Announcements Births, Deaths, Marriages
---
Obituaries
---
Colwall Links
Colwall History on Facebook
The group has been created by Maria LOCK in loving memory of Tom and Ann LOCK. For people to share their memories, photos, past & current of Colwall.

Colwall Churchyard War Memorial
The biographical reresearch was undertaken by Jenny Harrison (WW1) and Nick Neve (WW2).
The historical research was undertaken by Nick Neve, who also took the photographs and coded the web-pages.
This project began in 2005 and was completed in July 2014.


---
Sources
1914 Newent Reporter Newspaper - Herefordshire History
1914 - 1919 Ledbury Guardian Newspaper - Herefordshire History
1916 Tilley's Almanack
Photographs are credited to the owners
Comments are from members of the Old Ledbury Facebook Group
Cuttings from Ledbury Reporter Newspapers