The Drill Hall was originally located in Church street, in the building where the Royal British legion Club is now situated.
A Retrospect

1896

January 2 Mrs. GABB gave a treat to all the Ledbury school children in the Drill hall.

1914 - The Drill Hall was built in New street
Full details to follow from the 1914 Newspapers.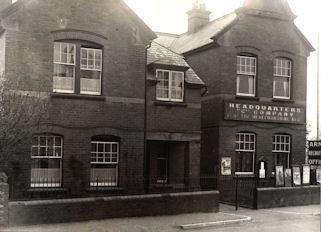 1914 - 1918 World War One Ledbury Guardian Newspaper Articles
1920s Drill Hall, New Street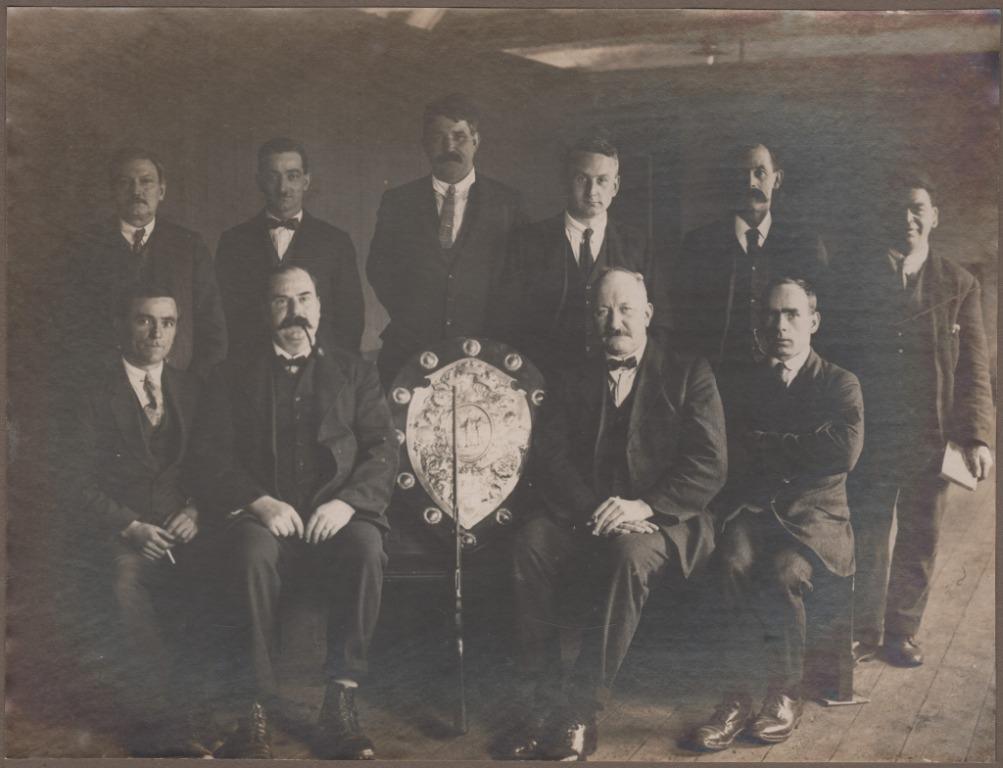 ( Jo EDGE Collection )
Back Row - ... SHAKESHEFF, Ted HOLLINS ( Landlord of the Fox ), Jack VICARAGE, ...MORGAN, Thomas DAVIS, HOLTHAM or FARLEY?
Front Row - Denzil DAVIS, Bill WEST, William PITT, Arthur POWELL
Wonder where that lovely shield is today?
1958 Territorial Army - Headquarters Drill Hall, New Street, in charge of C. S. M. J ASTLEY. Officer Commanding Major E L WARD. Drill nights Wedesday and Friday at 7.30pm
1963 Territorial Army - Headquarters Drill Hall, New Street, Officer Commanding, Major G D FELTHAM, T.D. Peronal Staff instructor, WO II H GANDON. Drill nights Wedesday at 7.30pm
---
Related Links
Territorial Army - 1st Battalion Herefordshire Light Infantry - 'C' Company
---

Sources
1897 - 1980 A Retrospect Tilleys Almanacks - Herefordshire History
Photographs are credited to the owners where possible
Edited Comments in italics are from the Old Ledbury Facebook Group
Cuttings from Old Ledbury Reporter Newspapers