Photos are credited to the owners and comments are from members of Old Ledbury group on Facebook.
The page is divided into the following sections
BUILDINGS AND CHURCHES, CLUBS AND SOCIETIES, EMPLOYERS, FETES AND SHOWS, HOTELS AND PUBS, LOCAL BANDS, SCHOOLS, SPORTS
Eastnor related items may be found in the LANDWORK, MILITARY, SMITHS PHOTOGRAPHERS AND WEDDINGS Galleries which can be found on the home page.
World War One
1914 - 1918 click on the link to read articles on Eastnor Village during the war
Buildings and Churches
---
Clubs and Societies
Brownies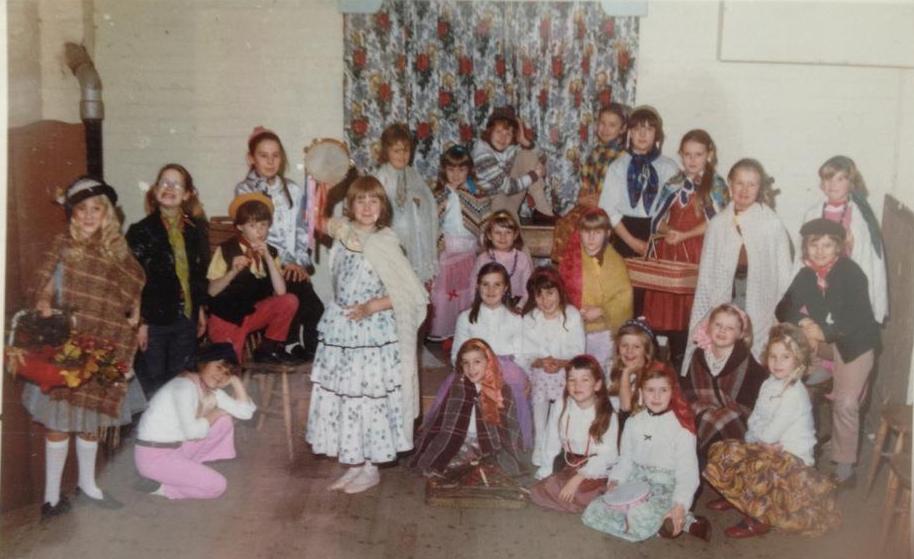 Photo Taken at the Village Hall
Lesley COLE, Sharon HOOD, Sally YEMM, Carolyn WEBB, SallyAnn COLWELL, Jackie LANCETT, June BROATCH, Amanda JAKEMAN, Angela JACKSON, Heather WATKINS, Yvonne LOADER, Pam DALLEY, Lisa MALLEN, Tracy JAMES, Janet ONIONS, Paula BRACE
Photo - Jan RAWLE ( Onions ) Collection JO3
---
Employers
---
Fetes and Shows
---
Hotels and Pubs
---
Local Bands
---
Schools
1968 - 1969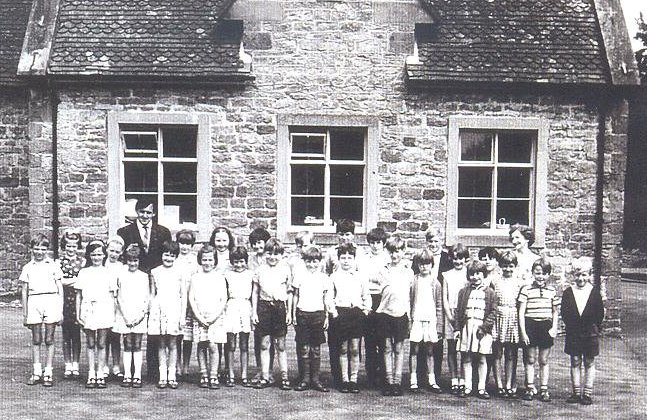 Left to right: Kevin JENKINS, Caroline BROATCH,Camilla TAYLOR, Maggie WATTS, Heather JACKSON, Jackie LANCETT, Joanne ?, Carolyn WEBB, Rebecca De MORNAY, Pam DALLEY, Diane BALDWIN, Tim FEBERY, two in the middle - not sure, Guy WATKINS, Kevin MERREDITH, Graham LOADER, Bill WATKINS, Sharon HOOD, Ricky LOVERING, Julia WALL, Sheila JEYNES, David JEYNES, Shirley DALLEY, Stuart WATTS, Graham MERREDY? Teachers - KR ABBOTT, Mrs WILLETTS
Photo Shirley DALLEY Collection
Old Ledbury Facebook Members Comments
...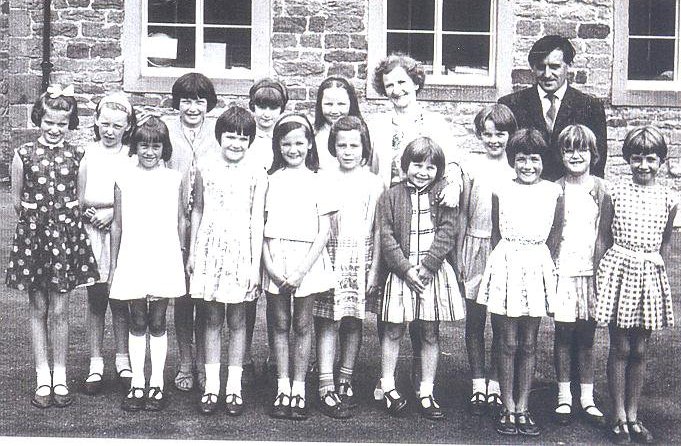 Left to right: Caroline BROATCH, Maggie WATTS, Heather JACKSON, Diane BALDWIN, Jackie LANCETT, Joanne ?, Camilla TAYLOR, Rebecca De MORNAY, Carolyn WEBB, Sheila JEYNES, Julia WALL, Pam DALLEY, Sharon HOOD, Shirley DALLEY.
Photo Shirley DALLEY Collection
...
1969 -1970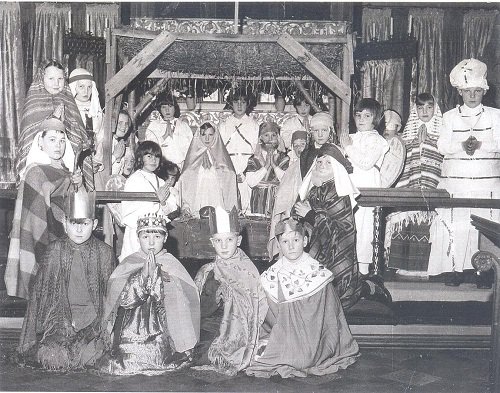 Eastnor Church - Front Row - Guy WATKINS, Colin JACKSON, Graham MERREDY, Bill WATKINS
2nd Row - uknown lad in blanket, uknown peeping, Heather JACKSON ( Mason ), Anne MERREDY as Mary, Patrick MERREDY as Joseph, uknown lad kneeling, David MERREDY, Yvonne LOADER, Steven WATTS, Shirley DALLEY, Richard GEORGE
Back of the crib - Maggie WATTS, uknown, Pam DALLEY, Julia WALL ( peeping ), Diane BALDWIN, Rebecca De MORNAY
Photo Shirley DALLEY Collection
...
---
Sports
Bowling
Annual Dinner
Prizewinners who received their awards at the third annual dinner of Eastnor Bowling Club - Singles R GARDINER with Sam SHAKESHEFF runner up, Pairs - Sam SHAKESHEFF and G JONES with Larry POWELL and Ron MAYO runners up. Ladies pairs Mrs P MERREDY and Mrs J JONES with Mrs N SHAKESHEFF and Miss A MERREDY runners up.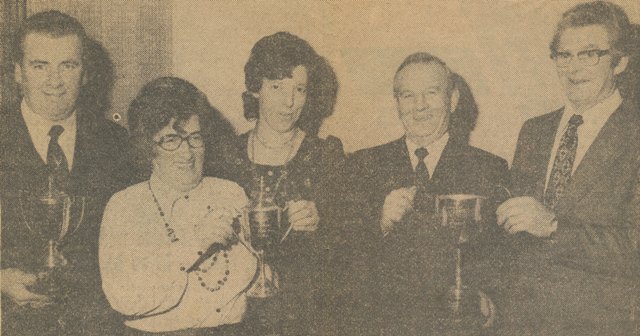 Prizewinners R GARDINER, Mrs P MERREDY, Mrs J JONES, Sam SHAKESHEFF, G JONES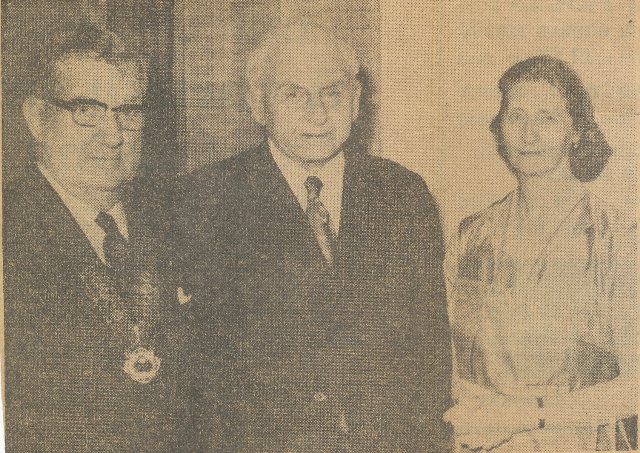 Eastnor Bowling Club President Mr Jim LANE pictured centre. Left - Mr A KING President of Herefordshire Bowling association, Right - The Hon. Mrs B A F HERVEY-BATHURST
Cutting Ledbury Reporter Nell and Sheena GARDINER Collection SHG4 and SHG4a
---
Darts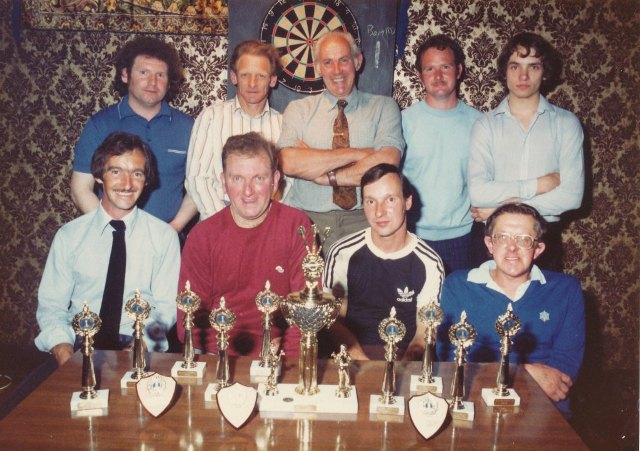 Back Row - Dennis WATKINS, Ev WATKINS, Stan JAMES, Philip HILL ,Kevin JENKINS
Front Row - Tony ROBERTS, Brian JONES, Mick ROBERTS, Geoff DAVIES
Photo Brian JONES Collection Album 1 BJ25
...
1989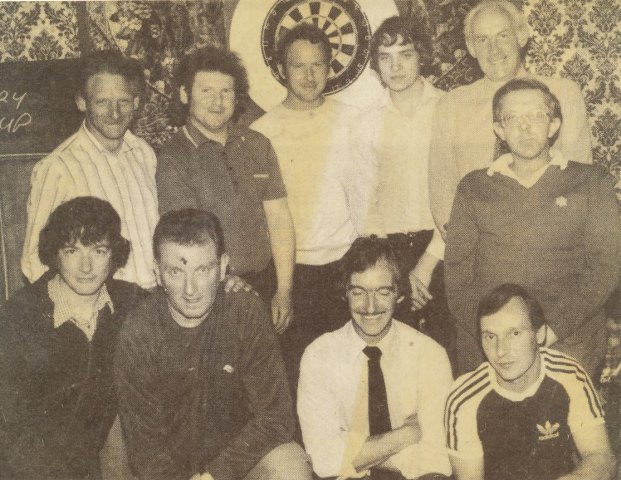 EASTNOR A Runners up in Colwall darts Leagues knock out Cup
Back Row - Ev WATKINS, Dennis WATKINS, Philip HILL, Kevin JENKINS, Stan JAMES, Geoff DAVIS
Front Row - Clifford HILL, Brian JONES, Tony ROBERTS, Mick ROBERTS
Photo Brian JONES Collection Album 1 BJ27
...