All Newspaper Cuttings have been taken from old Ledbury Reporter newspapers, photos are credited to the owners and comments are from members of the old ledbury group on Facebook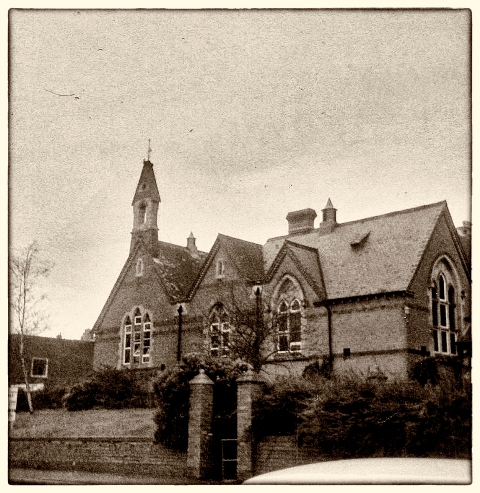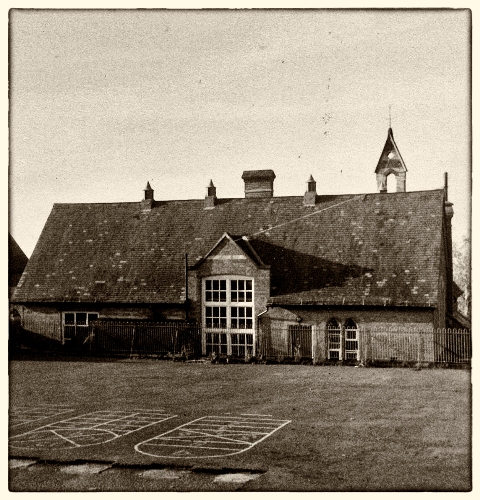 1868
The Board School for boys was erected in 1868 on a site in the Homend, given by the late John MARTIN, Esq,. and was enlarged in 1894 it is a commodius structure of red brick.
It has a residence for the master, and their is accommodation for 235 boys, with an average attendance of about 200
The article below was taken from the Victoria County History Website - Author Liz WREFORD
A BELOVED HEADMASTER: GEORGE WILLIAM PAUL 1849-1932
Headmaster of Ledbury Boys School 1885-1917
WORKING LIFE
George Paul came to Ledbury in the autumn of 1885, aged about 35, when he was appointed headmaster to the Ledbury Boys' National School on the death of the previous headmaster, William Caldwell. 1885 had been a particularly difficult year for the school with a three week closure because of an outbreak of measles following a lengthy period of average attendance as low as 65.8 although about 120 boys were on the books. Some continuity with the previous regime was maintained for about year as William Caldwell's son continued as a pupil teacher until leaving for further training in Exeter. Over the course of his 32 year tenure as headmaster George Paul improved academic standards and poor moral at the school through addressing problems with discipline, attendance, poor premises and low staffing levels. In 1894 he oversaw the transition from the National School to the new Board School regime. In 1900, for the first time within the Chair's memory, 'the highest grant was received for every subject. A total payment of 22/3d per head was made which included 1/6d for drawing, singing by rote 1/-, elementary science and English 2s, geography 2s'.
George Paul was born in St John's Wood, London, but trained to become a certificated teacher at St Paul's College Cheltenham; his wife, Julia was a native of Cheltenham. Their four eldest daughters were all born in Gloucester, so it seems probable that the family settled there. By the time of the 1891 census, some 6 years after the family moved to Ledbury, there were two more children, Reginald, 4 and baby Charlotte, 2 months. The four eldest children, Constance, 13, Alice, 11, Madelaine, 8, and Florence, 6, were all recorded on the census as scholars.
By the 1901 census, the family was living at the School House adjacent to the School in the Homend. The four eldest daughters, aged 16 to 23 were all still unmarried and living at home. Constance, the eldest, has no occupation recorded, whilst Florence, aged 16 was working as an apprentice at a fancy toy shop and Madelaine, aged 18 as a milliner. Constance, the eldest, has no occupation recorded while the two youngest were still at school. Alice, aged 21 is recorded as a teacher in an Art School. Five years earlier, Alice had been a monitor at Ledbury Infants' National School but by March 1901 the headmistress, Miss Hooper was certain the girl was 'unsuited'.
George Paul took an active part in town life. By 1900, a thriving fife and drum band led by him was highly regarded within the town, and played a full part in the celebrations on June 6th to mark the fall of Pretoria. The Ledbury Free Press records that a news board was placed in the High Street 'at the height of the market'. At 7pm the 'Mafeking Boys' paraded with children waving flags and carrying banners, this was followed by the Rifle band whilst at 10pm many bonfires were lit using cartloads of firewood from Wall Hills which were put out at midnight by the Fire Brigade. Two ladies, Mrs Wyld and Mrs Rogers were so impressed that they later organized a collection amounting to 13 pounds.
On Whit Monday, 30 uniformed boys set off by rail in a saloon carriage to Cardiff, playing 'patriotic airs' at every station stop! After a meal in Cardiff, they proceeded to Barry Island where some took quick dips in the sea and then 'emulated the triumphal march into Pretoria' playing their instruments as they rode on donkeys. The band also paraded and played to welcome the New Year 1901 with a Yuletide selection in 'springlike weather' with several shops staying open until 11.30pm. It seems likely that Paul's contribution to the social life of the town helped his efforts to raise the status of education in the town.
RETIREMENT
8th September 1917 marked the close of George Paul's 32 years of service to Ledbury. The Ledbury Free Press gave a full account of the presentation made on the occasion of his retirement. The senior boy, on behalf of teachers and scholars presented 'a dressing case, an amber mouthpiece, a pipe in a case, tobacco pouch and several tins of tobacco'. In a speech on the playground, E Hopkins, representing the County Education Committee, highlighted 'careful training' which had enabled boys to obtain 'substantial positions in life'. Seeing their former master in retirement 'would bring back happy memories of the times they had spent in school'. He also took the opportunity to urge boys to be regular in attendance to earn a 'monthly half-holiday' and to 'influence those who tried to play truant'
In reply, George Paul said it was 'a real pleasure to receive gifts, which proved their good feeling towards him'. Perhaps remembering his start at Ledbury, he asked 'give my successor all the support, make his work easy for him'. He and his family retired to Beulah in the Homend.
OBITUARY
George Paul's death was recorded on Saturday 2nd April 1932 in the Ledbury Reporter and Guardian. Under the headline 'a beloved headmaster', the paper records his love of sport and membership and involvement with The Church of England Mens' Society, Bowling Clubs and the Ledbury Lodge of Buffaloes. It focuses on his founding the Ledbury Church Lads' Brigade of which he was captain and later Major. Interested in the welfare of his ex-pupils, he founded groups at Wellington Heath, Ashperton and Eastnor, and attended several Church Lads Brigade camps. On the outbreak of World War 1, he saw 14 lads off to guard the Waterworks at Rhyader. His patriotism and the Mafeking Boys' parades were also recalled. Above all, he 'never lost his interest in the lads as they grew up, and always retained their respect and confidence. The boys often appealed to him for advice and assistance and never in vain'.
Sources
Ledbury Boy's School Log Books
Ledbury Girls' School Log Books
Census 1891, 1901
Ledbury Free Press
Ledbury Reporter and Guardian
Discussion with grandson Mike Paul
1900
Fife and Drum Band - Mafeking Boys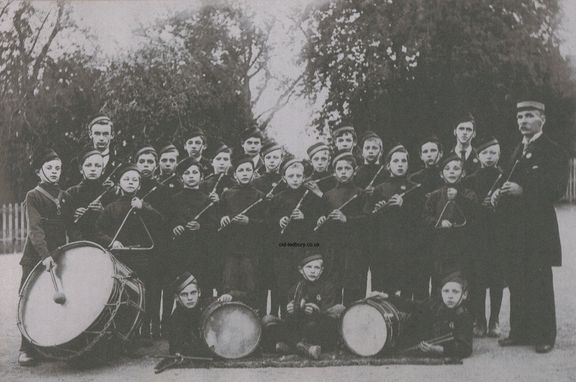 Back Row - all unknown
Middle Row - all unknown
Front Row - all unknown, except George William PAUL ( Headmaster ) ( Liz's Grandad )
Ground - unknown, unknown, Reginald PAUL ( Liz's dad )
Photo - Elizabeth BRACE ( Paul ) Collection
1903
Medal For Regular Attendance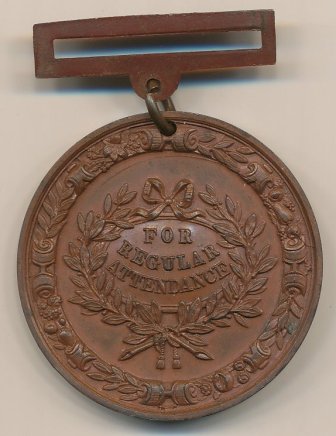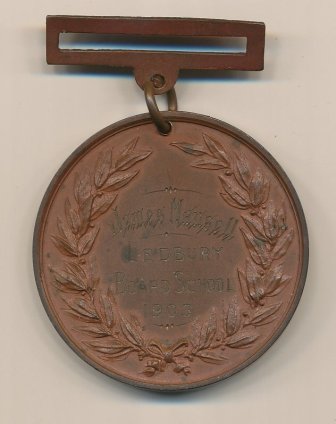 Rear of Medal engraved James MANSELL
Original Medal Joanne EDGE Collection
1915 - The whole of the teaching staff of the Ledbury Boy's School with the exception of the Headmaster, joined the Army.
1917 - Headmaster Mr PAUL retired from the School
1920 -1921 Football Team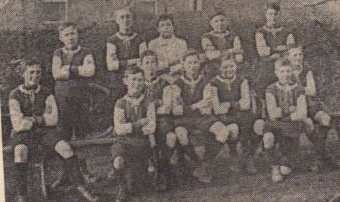 Back Row Harry MORRIS, James SAYCE, W PEDLINGHAM, John PLUMTREE, Cecil WILLIAMS
Middle Row - Fred TOONE, George DAVIS, Frank GLADWIN, Ted JACKSON, S DINHAM
Front Row Kneeling - Percy DANCE ( res ), C SHAKESHEFF
Cutting Ledbury Reporter
The Ledbury The Magazine of The Ledbury Boys' School Introduced 1920
1921 June
The Ledbury Magazine Issue No 5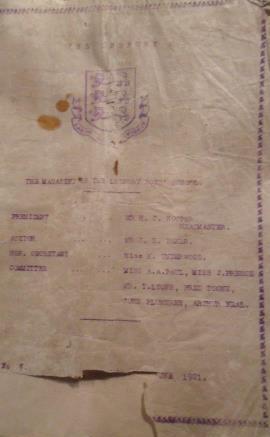 To download magazine click on the picture above
Cover Page
President Mr H C HOOPER, Headmaster, Editor Mr C E BAKER, Hon Secretary Miss K UNDERWOOD
Committee Miss A A PAUL, Miss J PREECE, Mr T LYONS, Fred TOONE, John PLUMTREE, Arthur NEAL
Transcript of the editorial
It is very pleasing to be able to record that the new venture proved an overwhelming success. 104 copies of No 4 were printed, and on the third day after publication 90 had been sold.
Six days later the Mag. was out of print. i advise you to give the School Captain an order for the Mag. to be saved for you every term, while you remain at School. You will be sure of getting it then.
Appreciation of ' the ledbury' has reached me from a very large number of parents and grown up friends, in addition to old boys, and I trust that every scholar will make it his aim to keep the Mag.
up to its present standard. this can only be done by careful thought and hard work, but I know that you are not afraid of hard work.
You will find the present issue full of interest. Miss UNDERWOOD gives you three pages of ' Echoes ' which are most amusing and show that the juniors can do towards making the Magazine a success.
The Second Form also shows up well. Every boy in the School should attempt something and send it in to me. Last term I had the greatest difficulty in selecting entries and stories,
there were so many good ones. That is just what I want.
May I ask my grown up readers if they will kindly send me a list of the six books for boys they consider to be ' Books for all time '
23 pages - Names mentioned in magazine listed below
Arthur NEALE, Douglas HIGGINBOTHAM, Harry F HODGES, Gwennie HODGES, Harry BARNETT, James SAYCE, Frank GLADWIN, Arthur SHINN, Cecil WILLIAMS, Fred ROBERTS, George DAVIS, Claude BOUNDS, Horace BRUTON, Harold PARTRIDGE, Harry MORRIS, Henry W BARNETT, Roy BOLWELL, Richard COOMBE, Reginald POWELL, Kenneth BARNES, William SMITH, Sidney SMITH, Walter HODGES, Frederick NEWPORT, Thomas SMITH, Harold DAVIES, Archibald CHADD, James REYNOLDS, Albert KEELEY, William WALTERS, Frank GIBBONS, Albert VERNALL, Percy H MORRIS, Eric DAVIS, Archibald POWELL, John WORRAL, Arthur SKINNER, Ronald SHAKESHEFF, Cuthbert NAPPER, Bertie DANIELS, Ronald PARKER, Jack BAYLISS, Walter BURGESS, Harold SHORT, Fred TOONE, John PLUMTREE, Edwin HALE, Harold YAPP, John WETSON, Harold WEBBER, Norman MORRIS, Reginald CHADD, Ernest GIBBONS, George NEAL, Jack MORRIS, William BELCHER, Tom WILLIAMS
Roy BOLWELL, Harry WATKINS, Albert BROWN, Thomas BRANT, Leonard PREECE, William BRYDGES, Harold PLUMTREE, Edwin JACKSON, Eric WILLIAMS, Frank KENDRICK, Cecil PHILLIPS, George DANIELS, Frank SYMONDS, Fred MAPP, Willie DAVIES, Dick DAVIES, Ernest SMITH, Peter BOWES, Harold YAPP, Harry BAYNAM, Jim GLADWIN, Jim SHAKESHEFF, Bobbie DAWE, Joe JENKINS, Sidney WOOD, Denis PHILLIPS, Peter BOWES, H BRISLAND, ... PEDLINGHAM, P WHATLEY, Roland J DANCE, W C LOCKE, Sidney SMITH, Kenneth G MILLS.
Original Magazine Chris PONTER Collection
1929 Christmas
The Ledbury Magazine Issue No 22
60 pages - Names mentioned in magazine listed below
Mr H C HOOPER Headmaster, Mr C E BAKER, Mrs k HODGES, Miss A A PAUL, Bernard DAWE, S BOWES, L FLETCHER, L MERRITT, Jack BARNETT, James WEBB, C A ADAMS, F N BOUNDS, J L PITT, Harry BARNETT, R J POWELL, A FOWLER, W HODGES, F KENDRICK, F G TOONE, E SMART, J WETSON, J SHAKESHEFF, W WESTON, R J PITT, H WORRALL, D PRICE, A WETSON, R PEART, Sidney DAVIS, Tom SMITH, Mr G B MOONEY, Walter BARNES, R BRIGHT, S FLETCHER, F BEVAN, J COOKE, A GARDINER, R PHELPS, more names to follow
Original Magazine Roger BAKER Collection
1940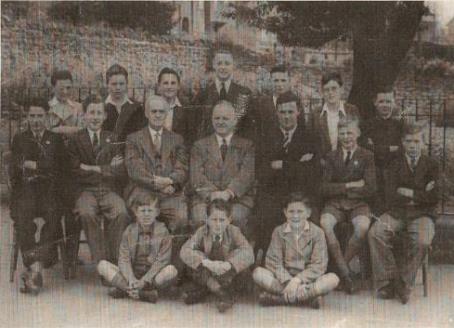 Ben CHAPMAN, Joe CRADDOCK, George DAVIS, unknown Dick SHIRVINGTON, unknown, unknown
Doug EDWARDS, Cyril HAINES, Charlie BAKER, Claude HOOPER, Harry HARTLEY, Ron SYMONDS, Leslie W M ONIONS
Jim PROSSER, Unknown, John SCRIVENS
Photo Nigel ONIONS Collection
...
Church Service Year Unknown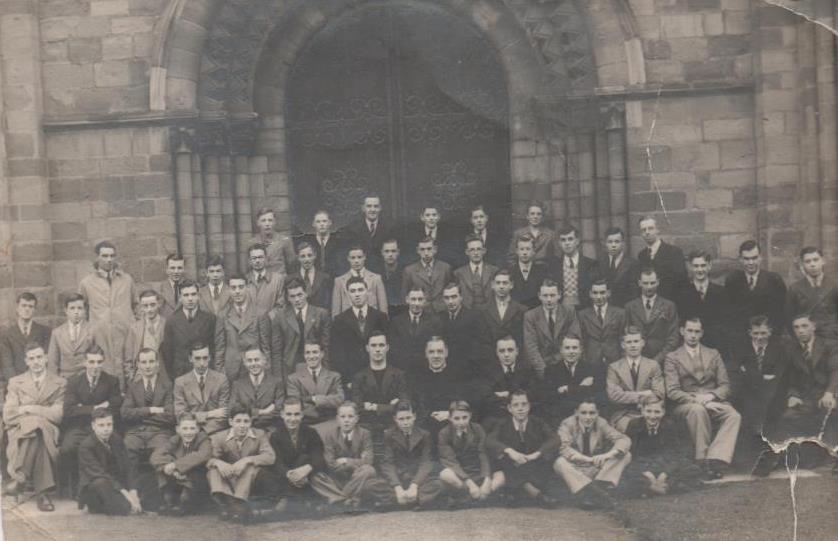 Front Row - all unknown except 3rd from left Mr ISAACS
2nd Row - all unknown except for 2nd from right Tutti SMART
3rd Row - all unknown except 7th from left Leon MERRIT, on the end right Mr BEBBINGTON, 2nd in John CHESTER
4th Row - all unknown
5th Row - all unknown
Photo Jo ISAACS Collection
...
Year Unknown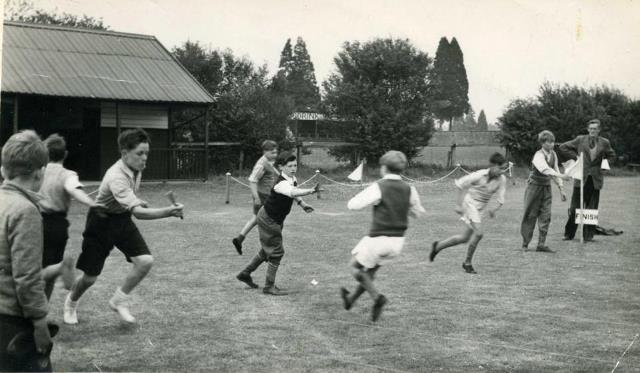 Sports Day - Cricket Ground Ross Road
Terry WILKINS in the middle ( white shorts ), Teacher far right
Photo Terry WILKINS Collection TW80
Is the teacher John Suddes, a young John Suddes that is. I remember him with grey hair when he taught me...
I think his nick name was Joe, as in Joe Soap, derived from Suddes (suds) then soap suds...
...
1952 / 1953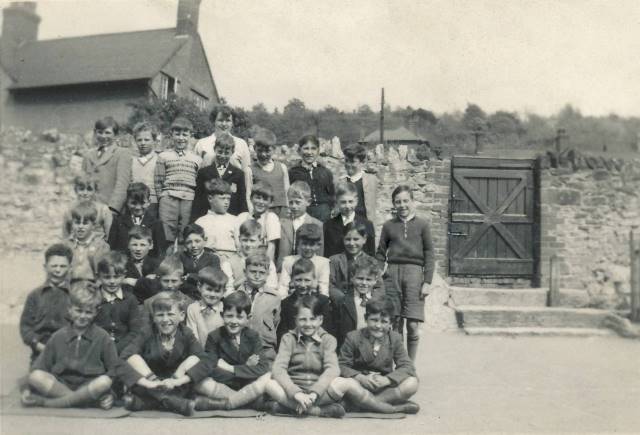 Names to follow
...
...
Photo David and Sheila NEALE Collection DSN3
1958 - Headmaster Mr G W E FARROW
1964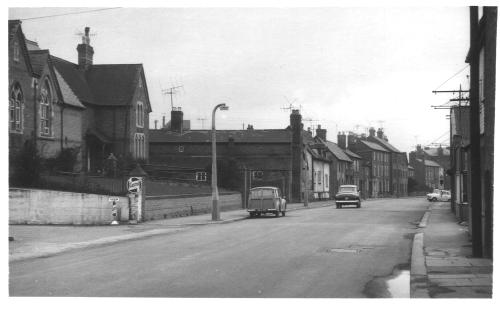 Photo D J NORTON Collection
1971 / 1972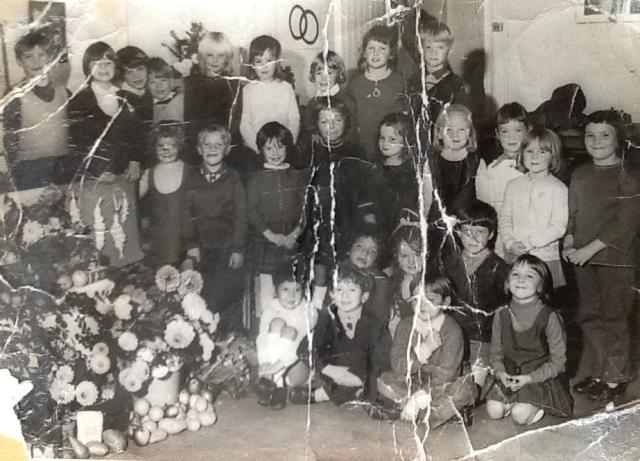 Harvest Festival
Back Row - unknown, Sharon LEDBURY, Gareth HILL, unknown, Amanda BERRY, Sally STURGE, Sharon MITCHELL, Anne HOLTHAM, unknown
Middle Row - Anna MORRIS, Andrew MILLS, unknown, Vanessa ROBINSON, unknown, unknown, Joanne BUMFREY, Sandra TAYLOR, Pat STURGE
Front Row - unknown, unknown, unknown, unknown, Tony PHILLIPS, John MOSS, Cheryl HOOPER
Photo Sally STURGE Collection SS1
1979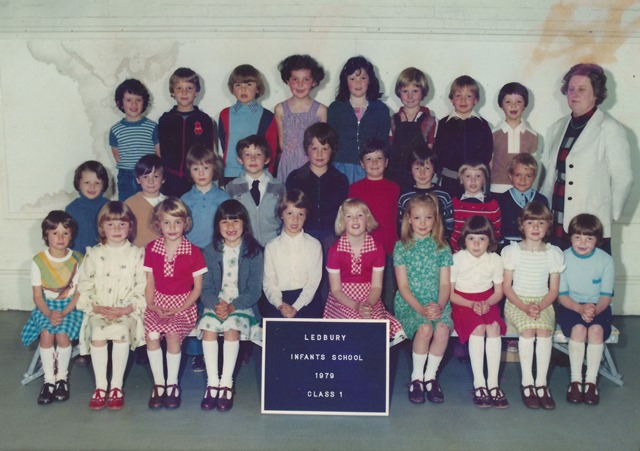 Class I
Names to follow
...
...
Photo Michelle MILLICHAMP ( Morris ) Collection MMM1
1981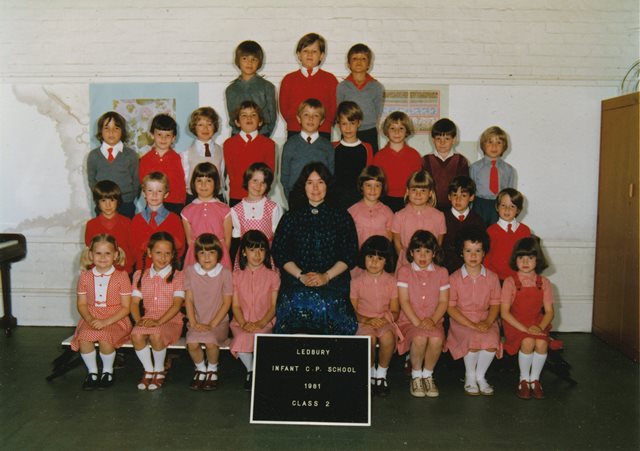 Class 2
Names to follow
...
...
Photo David and Sheila NEALE Collection DSN1
Boys School Gallery - Alphabetical by Surname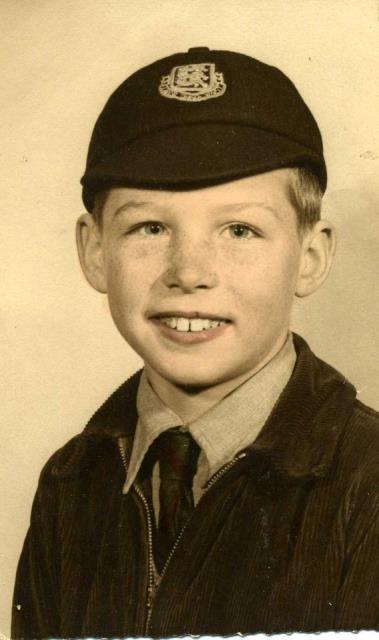 Terry WILKINS
Infants School Gallery - Alphabetical by Surname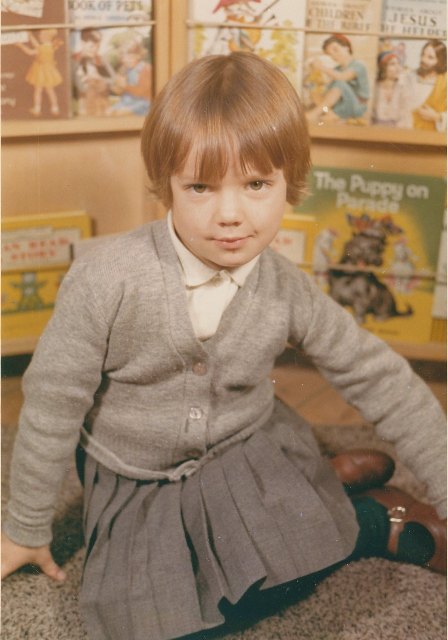 Karen BENNETT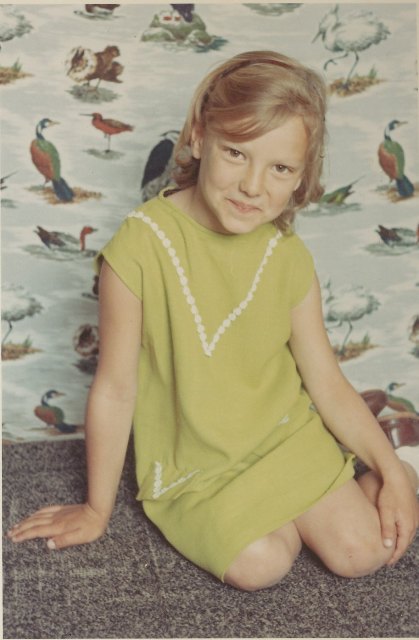 Wendy CHURCHILL ( Bennett )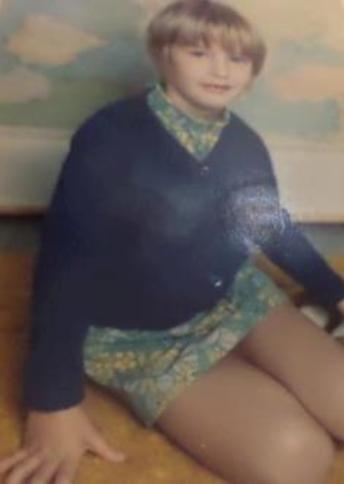 Laura JONES ( Cole )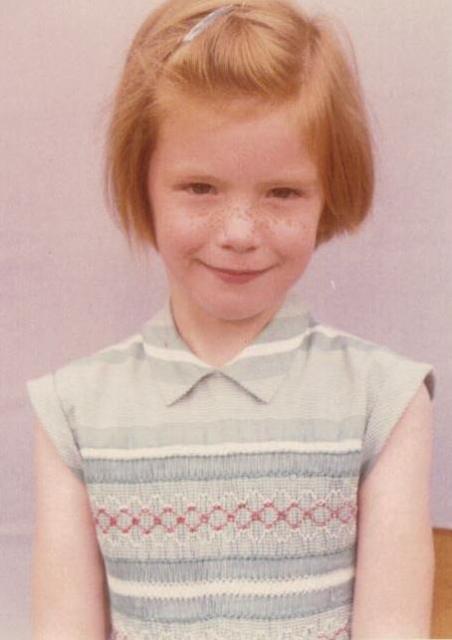 Bridget BACHE ( Davis )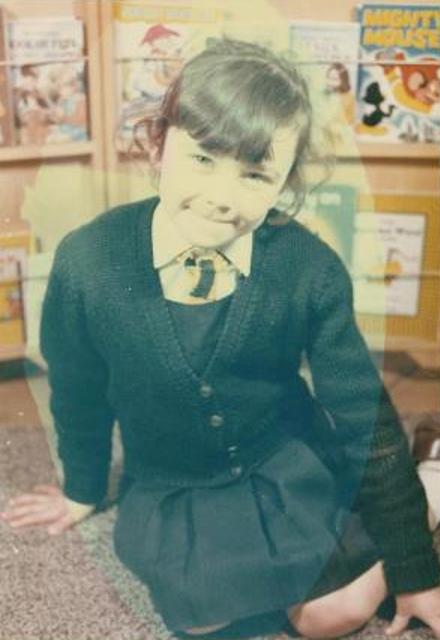 Joanne EDGE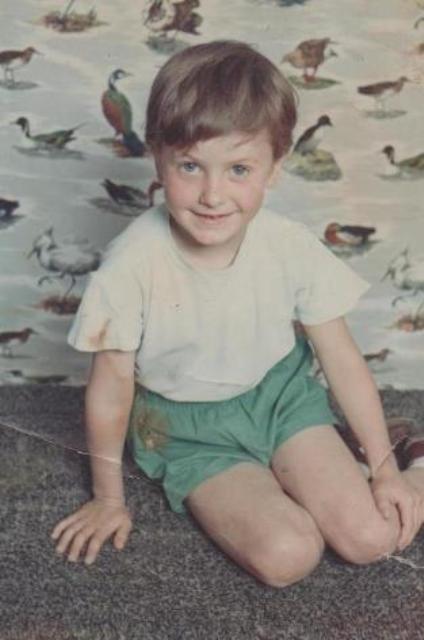 Joanne ISAACS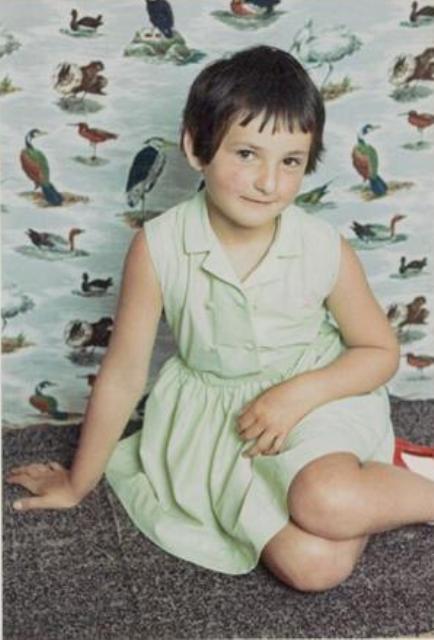 Carole JONES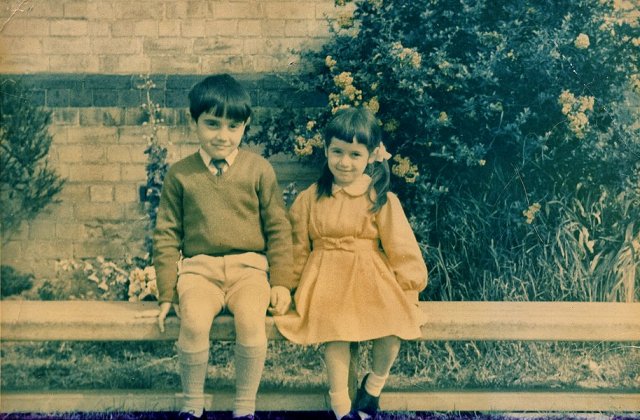 Ismet and Franca MUSTAFIC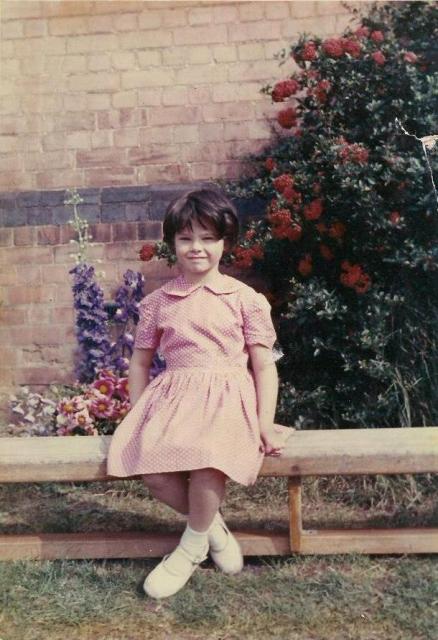 Fiona PENWARNE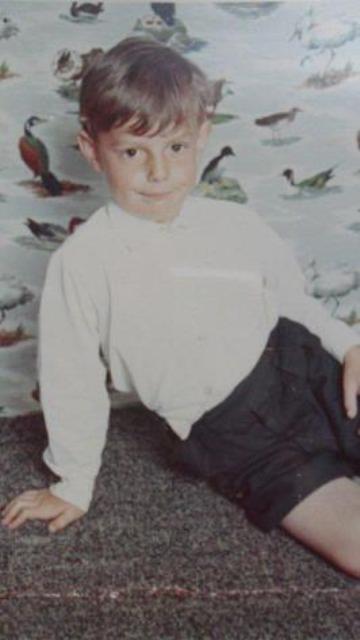 Chris PONTER
Taken in the main hall at the Infants 1970 they used to drag those bird backgrounds and piece of grey carpet out of the cupboard every year for the school photo's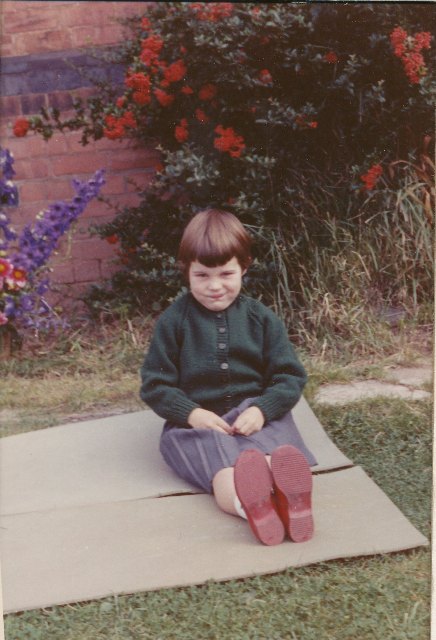 Judy BAKER ( Rose )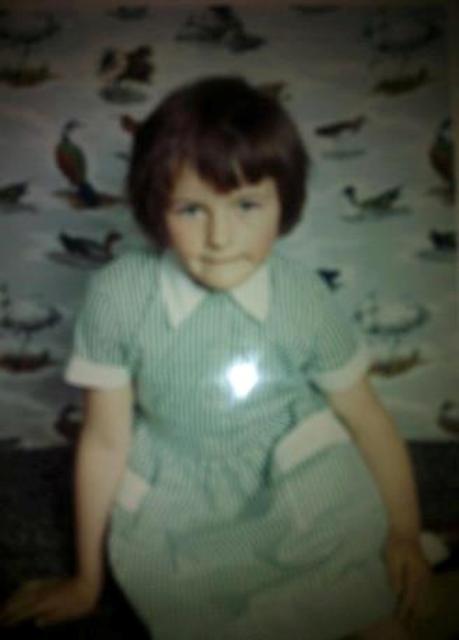 Linda SAUNDERS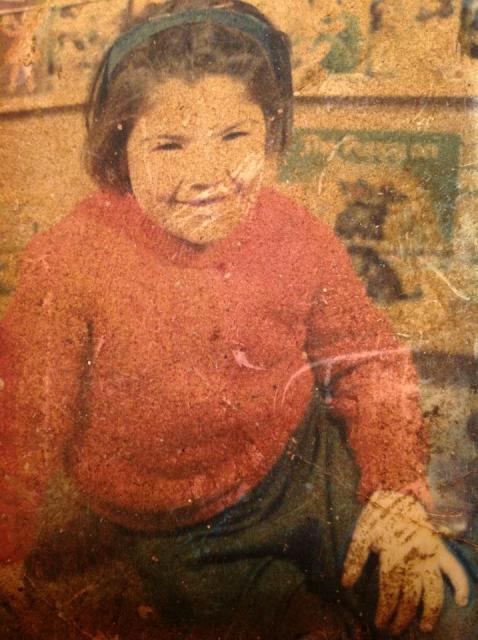 Rhona HATHAWAY ( Vicarage )
Thanks to Laura JONES ( Cole ) for this lovely set of photos of the school building and playground
These were taken in 19-- when the School building was up for Auction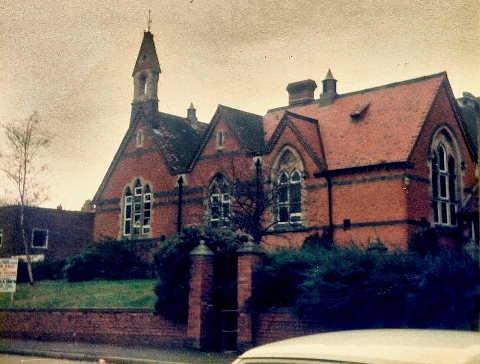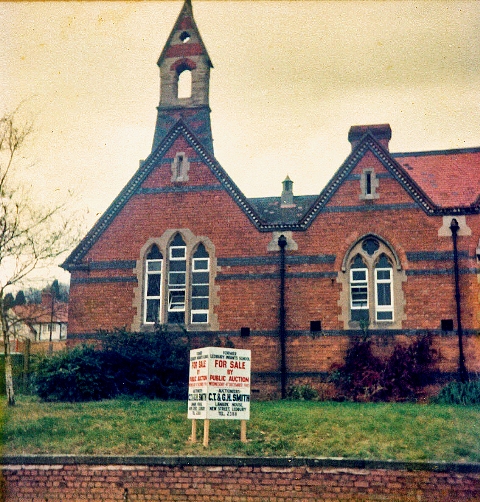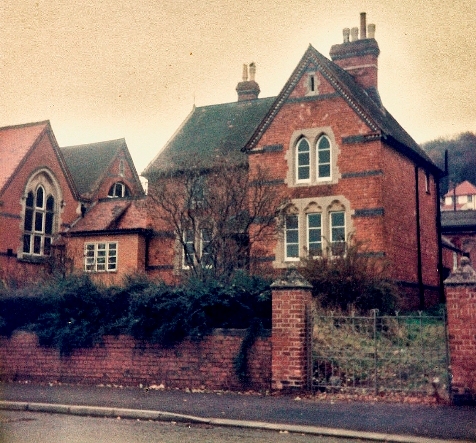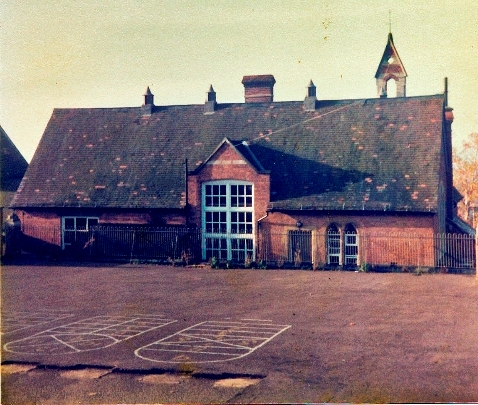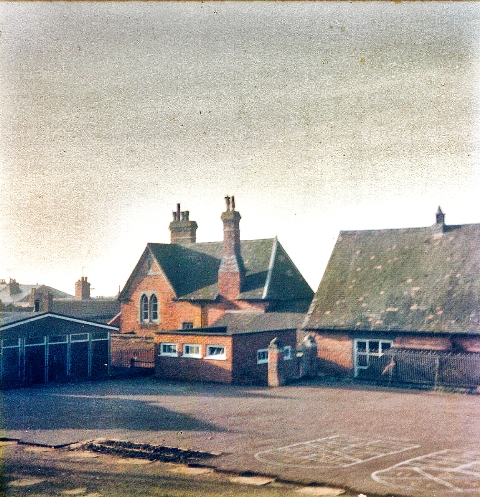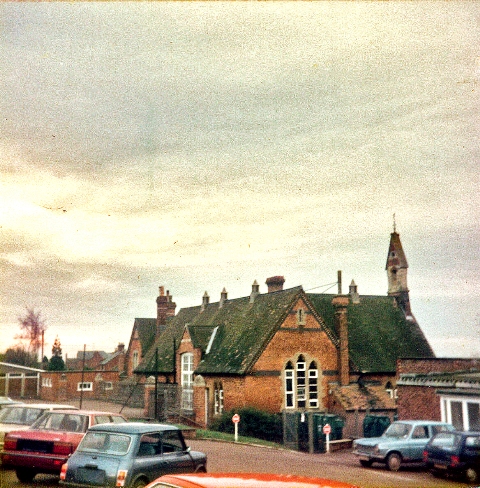 Source
1902 Jakeman and Carver's Directory and Gazatteer of Herefordshire
1916 Tilley's Almanack
1958 Tilley's Almanack