The Illustrated Ledbury Almanack was first printed and published by Luke TILLEY in 1872
It is an excellent reference book for anyone researching their Family Tree.
The Almanack after 1921 contain advertisements, street directory, telephone directory, Local Retrospect, details of all Clubs and Societies and many more local items.
The Almanack
1872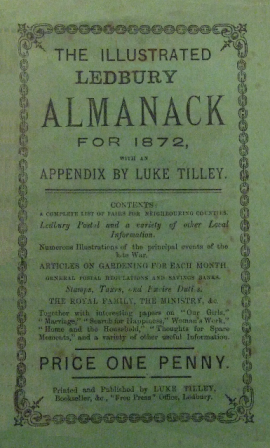 Photo Barry SHARPLES Collection
Ledbury Library hold the following dates 1897 - 1911; 1920 - 1945; 1947 - 1971; 1974 - 1989; 1992 - 2002
They are kept under lock and key in the office.
If you do request and view these old Almanacks please do not remove pages, there is a copier at the Library.
Hereford Record Office hold nearly a full set from 1872 - 2002 These issues are missing 1985, 1999, 2002
It is believed that the years 1915, 1917, 1918, and 1919 were not issued due to the war although Issue 45 is missing somewhere in these years.

The Bosbury chroniclers have compiled a full list of Tilleys Almanacks in Archive.
Tilleys Almanack affectionately known as the The Bible or The Red Book, ceased printing in 2002.
1887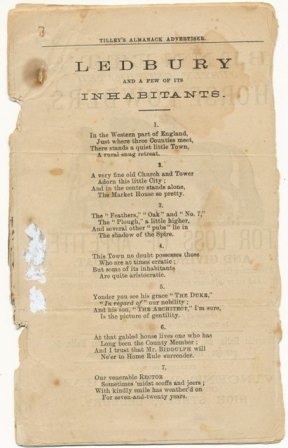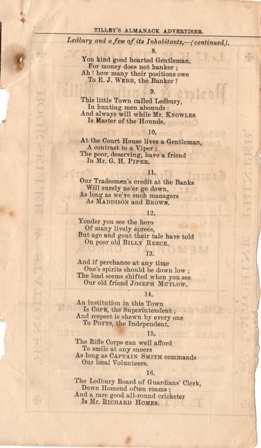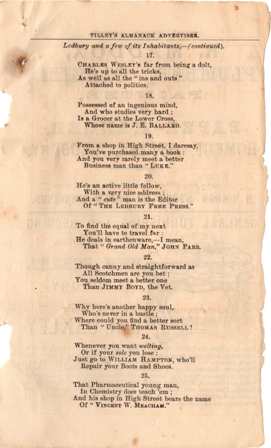 LEDBURY and a few of its INHABITANTS
18 pages of a poem by J. P. 75 verses dated November 1887
Unfortuantely the rest of the Almanack is missing
This poem is being transcribed by Judy BAKER ( Rose ) check out the 75 verses 1-75
The below Almanacks are available for Family Tree Ancestory checks contact Jo via the E-mail above with your request
1916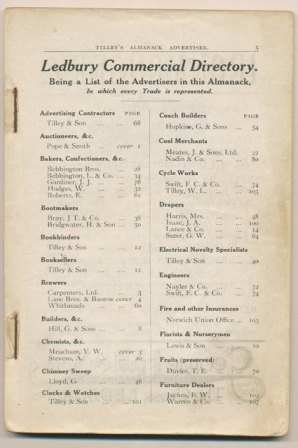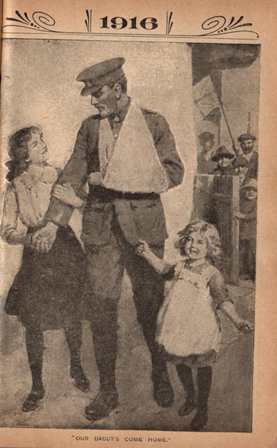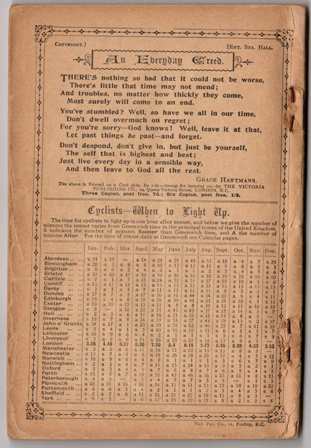 140 pages
Front and back cover are missing
This Almanack is now available on DVD, proceeds to the Digitisation of the Ledbury Reporter Project £3 each Conatct via email above
1958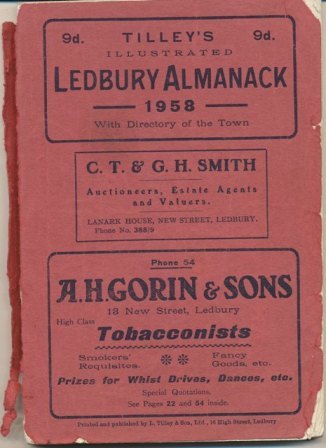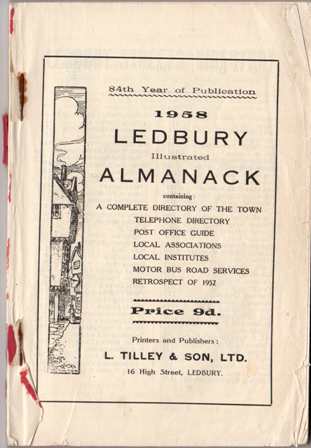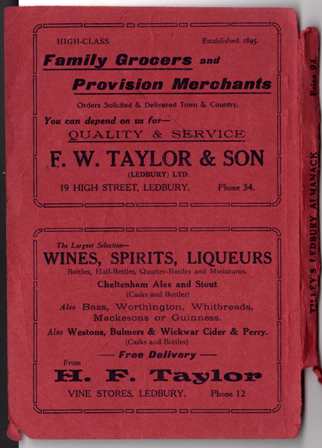 152 pages - Front and back cover loose
1963
Coming soon
1982
Coming soon
1983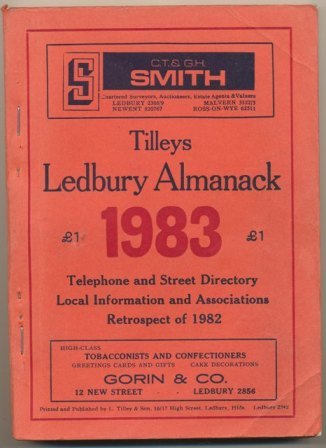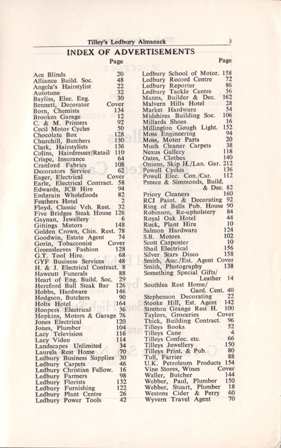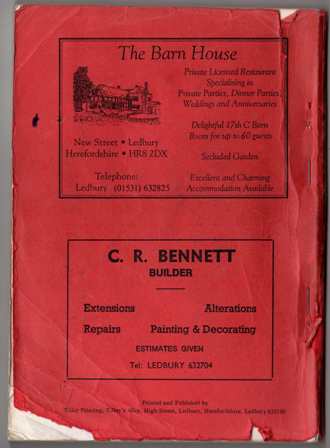 212 pages
1997/8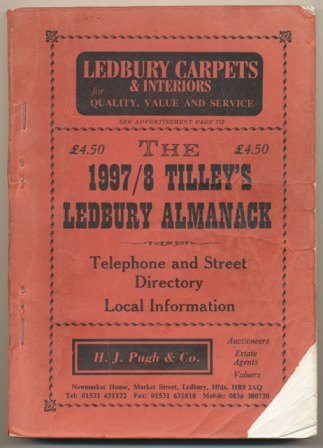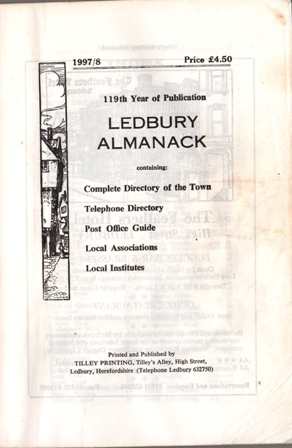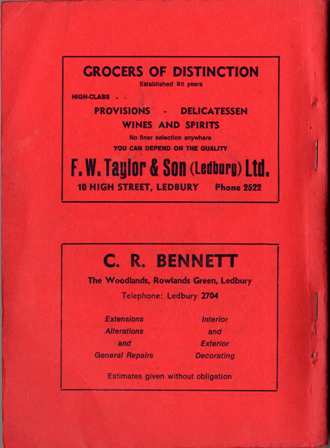 220 pages
1999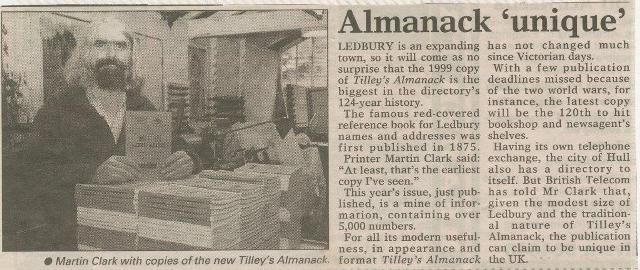 Almanack unique - Martin CLark with copies of the Tilley's Almanack
If you would like to view more photographs of Martin's Printing Press check out Ledbury Portal a super gallery by Edoardo MUSTAFIC
Or visit Martin's website Tilley Printing for a look at the history in depth.