Herefordshire Light Infantry Museum
The museum has the full history of the Territorial Army - 1st Battalion Herefordshire Light Infantry - 'C' Company.


---

1914- 1918
The Calling Up Of The Territorials - Scenes At Ledbury
Two local Newspaper Reports on the calling up.

Follow the story of the Territorials in World War One.
Local Newspaper Reports during the war are being transcribed, read the story as it unfolds.


---
1928
First Battalion Parade in Ledbury Since The Great War' 6th May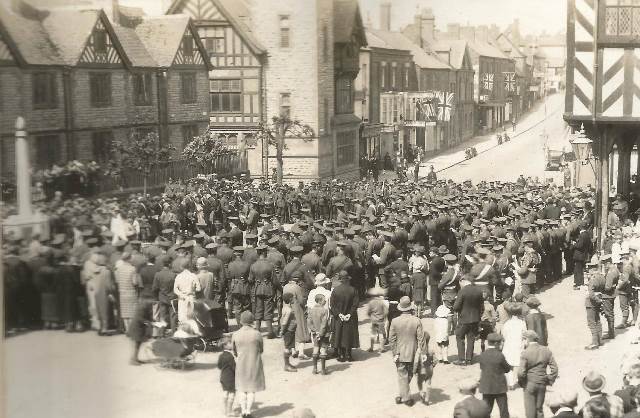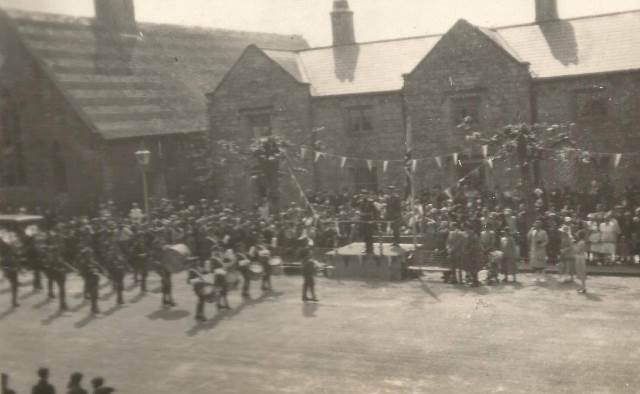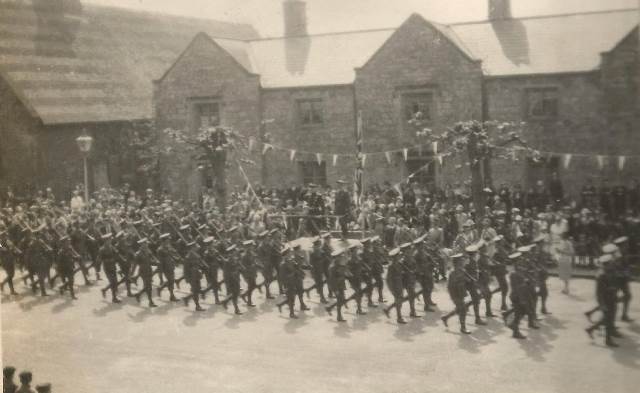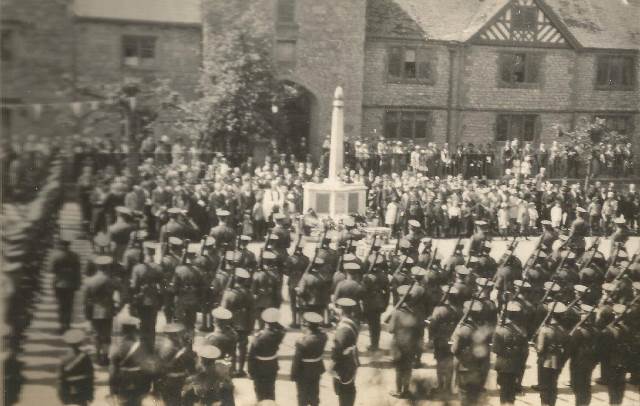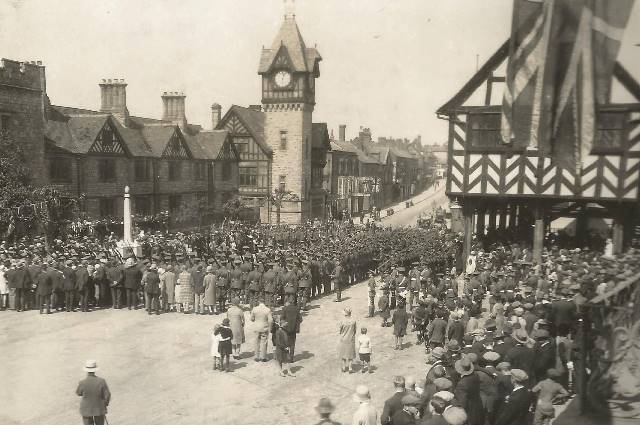 From the archives of the Herefordshire Regimental Museum.



Gloucester Journal Newspaper 12 05 1928
Herefordshire Regiment Visits Ledbury - "CONCENTRATION" IN THE TOWN
Ledbury was visited on Sunday by the 1st Herefordshire Regiment (T.A.) for a "concentration" It is a great many years since the Battalion visited Ledbury in full strength and residents turned out in large numbers to give them a cordial welcome.
The Battalion was about 360 strong, the Ledbury ( "C" Company) being under Capt. J. R. N. JEFFERY, and the Ross ( "B" Company) under Capt. BUTCHER. Col. SLEEMAN, commanding officer, and Capt. GREEN (adjutant) were present. The Battalion was given an official welcome by the chairman of the Urban Council (Mr. Ernest JUCKES), and a drum-head service was afterwards held in the Market place, the Rector of Ledbury (Rev F. W. CARNEGY) officiating. In the afternoon the Battalion marched down High-street, where Sir John COTTERELL. Lord Lieutenant of Herefordshire took the salute.


---

1948
Company reformed


---

1958
Headquarters Drill Hall, New Street, in charge of C. S. M. J ASTLEY. Officcer Commanding Major E L WARD. Drill nights Wedesday and Friday at 7.30pm


---

1963
Headquarters Drill Hall, New Street, Officer Commanding, Major G D FELTHAM, T.D. Peronal Staff instructor, WO II H GANDON. Drill nights Wedesday at 7.30pm


---
1960s Early
On Exercise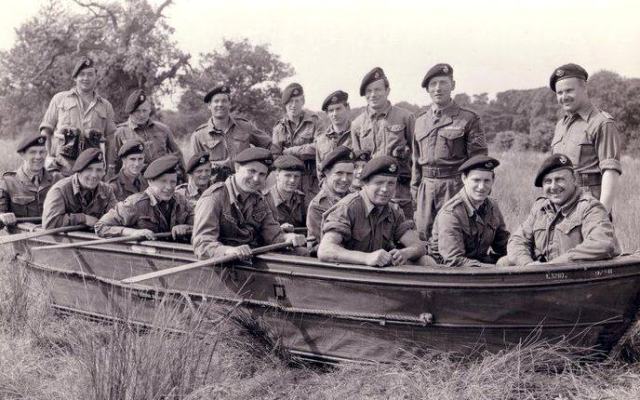 Back Row - Lionel FLEETWOOD, unknown, Gerald WELCH, Fannet SHAKESHEFF, Ronnie MILLS, Ernie BALDWIN, Charlie SMITH, unknown
Middle Row - unknown, Roger HATHAWAY, Fred ELLIS, unknown, unknown, unknown, unknown
Front Row - unknown, Tommy VICARAGE, Phil MANNS, Bunny SMITH, Blackie DAVIS
---

Associated Links

Territorial Drill Hall
Headquarters in New street.

Herefordshire Light Infantry Museum on Facebook
This facebook page tells the story of the Herefordshire Regiment and Light Infantry in campaigns such as Gallipoli, Egypt, Palestine and WW2 onwards.

The Herefordshire Regiment on Facebook
This facebook group has been created by Alyn TANNER a long established collector and amateur historian of the Regiment. Alyn welcomes anybody with an interest in the Herefords to share postcards, stories and other quality snippets of history


---
Sources
1914 - 1919 Ledbury Guardian Newspaper - Herefordshire History
1916 Tilley's Almanack
1958 Tilley's Almanack
1963 Tilley's Almanack
Photographs are credited to the owners
Comments are from members of the Old Ledbury Facebook Group
Cuttings from Ledbury Reporter newspapers