1909
The War Office issued the Scheme for the Organisation of Voluntary Aid. Under this scheme, the British Red Cross was given the role of providing supplementary aid to the Territorial Forces Medical Service in the event of war.
In order to provide trained personnel for this task, county branches of the Red Cross organised units called voluntary aid detachments. All voluntary aid detachment members (who themselves came to be known simply as 'VADs') were trained in first aid and nursing. Within twelve months of the scheme's launch, they numbered well over 6,000.
1914
Membership grew still further on the outbreak of war in 1914. The British Red Cross and the Order of St John of Jerusalem, a body which was also empowered to raise detachments under the War Office Voluntary Aid Scheme, combined to form the Joint War Committee (JWC) to administer their wartime relief work with the greatest possible efficiency and economy, under the protection of the red cross emblem and name. This was such a successful working partnership that when the Second World War broke out in 1939, the British Red Cross and Order of St. John joined together again to form the Joint War Organisation (JWO).
The VADs working under both the JWC and the JWO performed a variety of duties. Both the Committee and the Organisation administered auxiliary hospitals and convalescent homes in Britain throughout the world wars and much of the VAD service was performed in these homes and hospitals. Volunteers performed general nursing duties and administered first aid.
Qualified nurses were also employed to work in these establishments, while many VADs gave their service in military hospitals. In addition, VADs performed clerical and kitchen duties. With many men engaged in military service, women VADs took on roles such as ambulance drivers, civil defence workers and welfare officers. VADs were also sent abroad during both world wars as the Committee and the Organisation operated overseas in countries such as France, Italy and Russia.
1939 May 16 -Anti Gas Training Charlotte Mabel PAUL Badge Book Ref B3155 - No 5861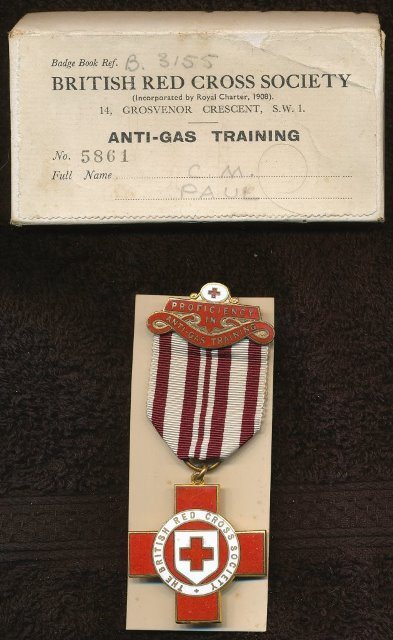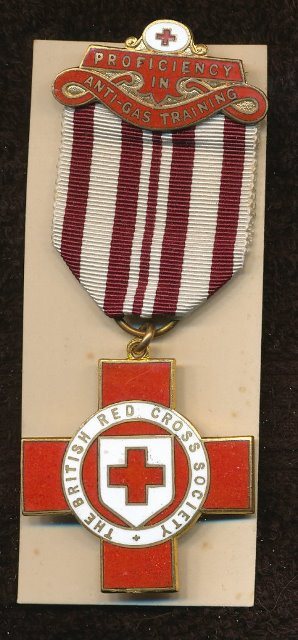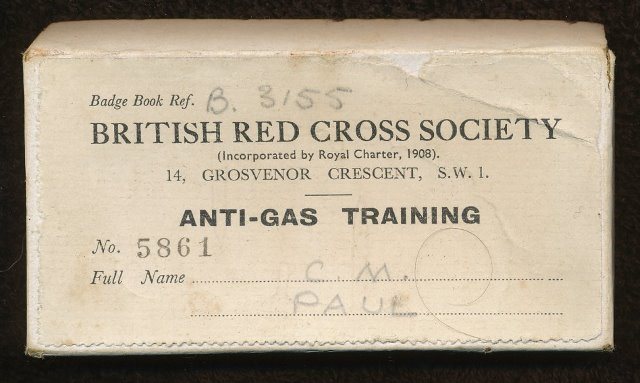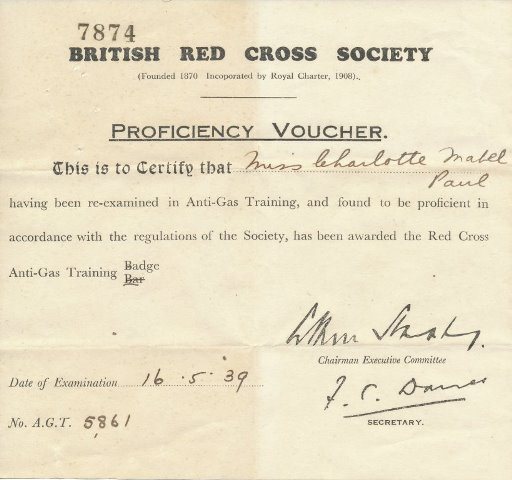 1940 June 13 - Red Cross Nursing Annette PAUL - Badge Book Ref .... - No 24677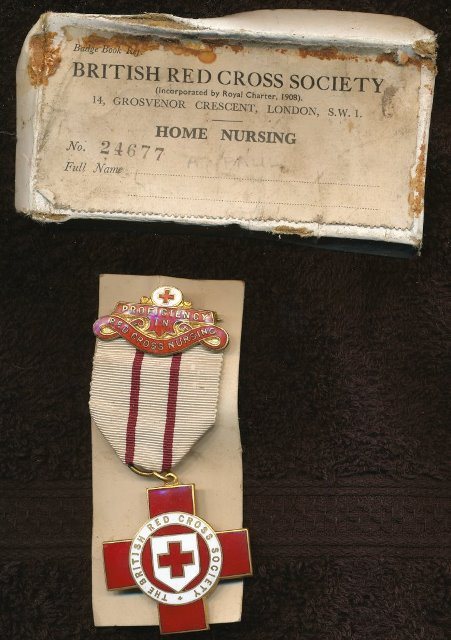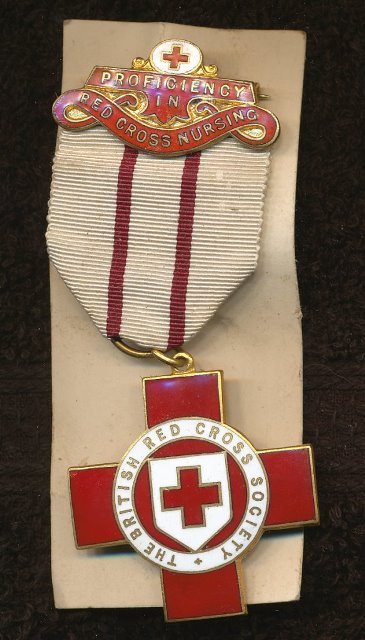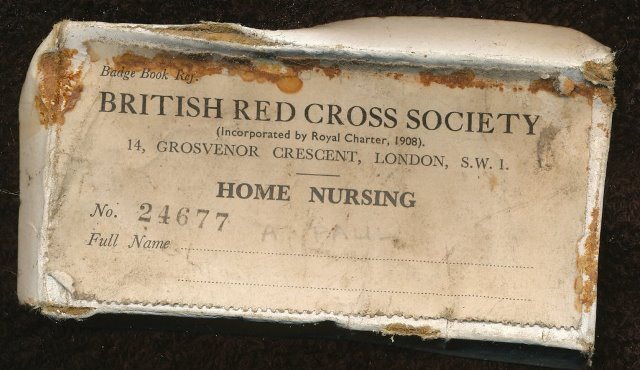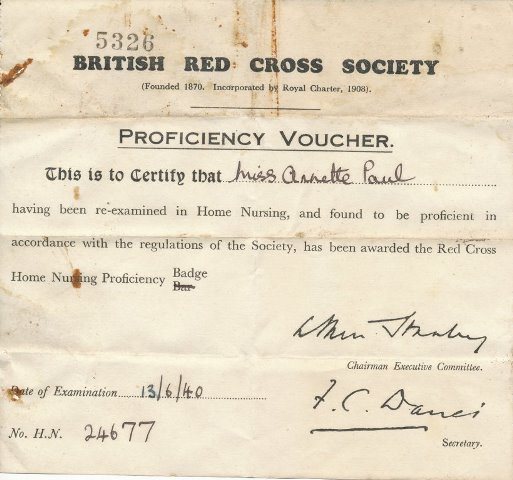 1940 July 15 - First Aid Training Charlotte Mabel PAUL - Badge Book Ref B16437 - No 12062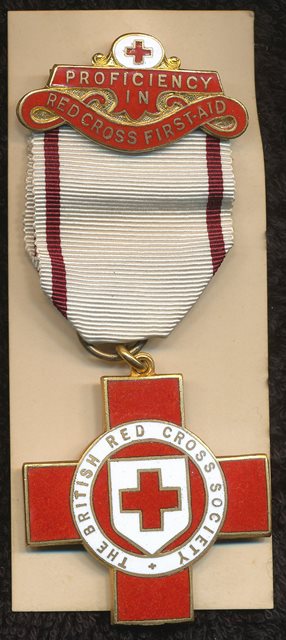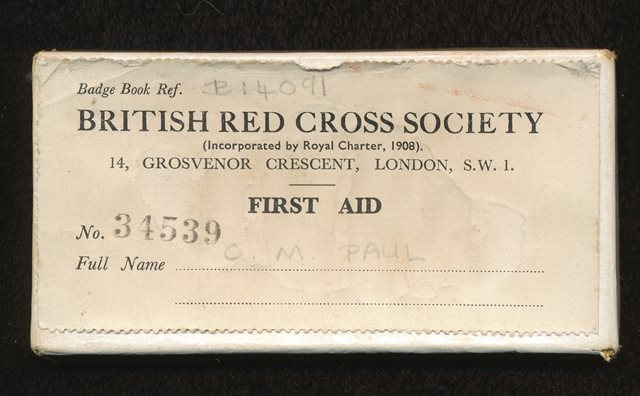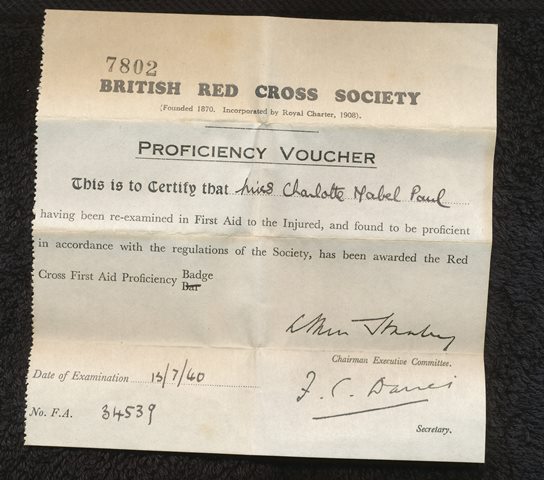 1940 - Merit Charlotte Mabel PAUL - Badge Book Ref B16437 - No 12062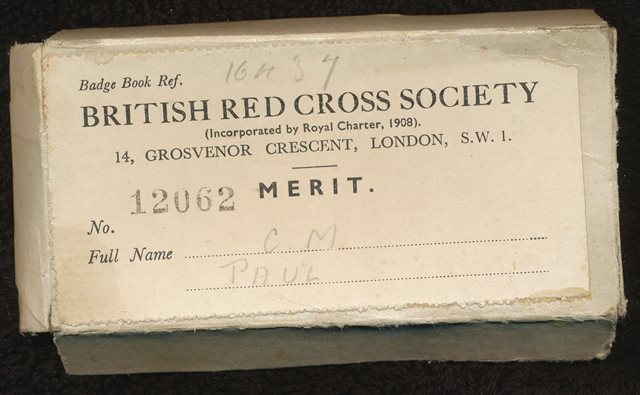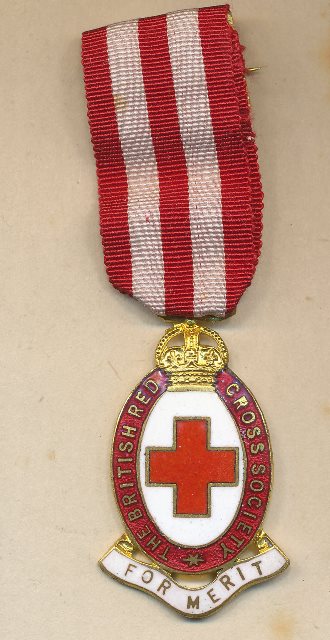 1945 - Defence Medal 1939 -1945 Charlotte Mabel D PAUL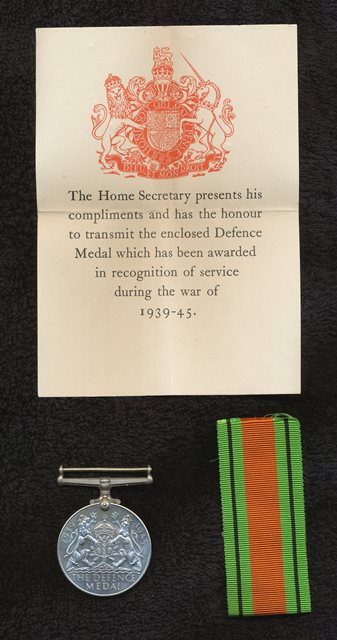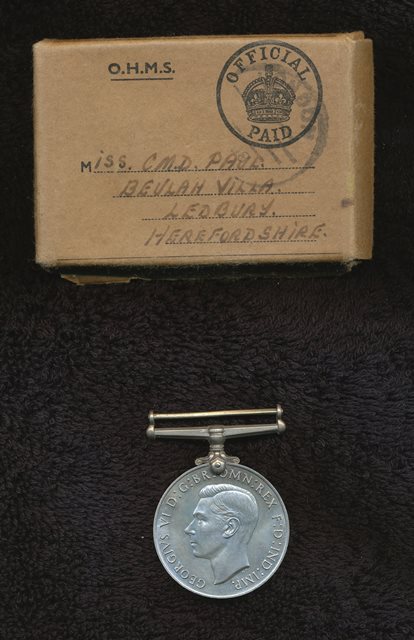 1958
Headquarters - The Old Court house, Southend
Commandant Mrs R J HARVEY, Lady Superintendent Mrs DUNN, Quartermaster Mrs PRICE, Divisional President for Ledbury district Mrs SWANSTON, Hillstow, Bank Crescent, Medical Supply Depot, apply to Mrs PRICE, Cake Shop, Southend
1963
Headquarters - The Old Court house, Southend
Divisional President for Ledbury District - Mrs SWANSTON, Hillstow, Bank Crescent, Commandant Mrs R J HARVEY, The Vicarage, Much Marcle, Medical Officer Dr BURROWS, Nursing Superintendent Mrs G M ENGLAND, Quartermaster Mrs C F MARKLOVE, Medical Supply Depot, apply to Miss E G SMITH, Assistand Commandant, The Garden, Homend Crescent
Sources
1902 Jakeman and Carver's Directory and Gazetteer of Herefordshire
1914 Newent Reporter Newspaper - Herefordshire History
1914 - 1919 Ledbury Guardian Newspaper - Herefordshire History
1897 - 1980 Tilley's Almanack's - Herefordshire History
Photographs are credited to the owners where possible
Comments are from members of the Old Ledbury Facebook Group
Cuttings from Old Ledbury Reporter newspapers