Ledbury Garden Produce Club's Annual Floral Fete has been in existence since 1942.

1957 August 5th

A crowd of upward 7,000 attended the Ledbury Garden Produce Club's anuual floral fete. Despite a most difficult season the flower and produce sections drew a record entry of over 600 exhibits. This popular Bank Holiday attraction proved an outstanding success, undoubtedly the most ambitious show ever staged during the Club's 15 years existence. The visitors thoroughly appreciated the non-stop programmes of entertainment that had been so well organised by the committee for everyone's enjoyment.

The Baby Show at Ledbury Floral Fete attracted a large entry this year. Our picture shows some of the contestants awaiting their turn at the judges' tent.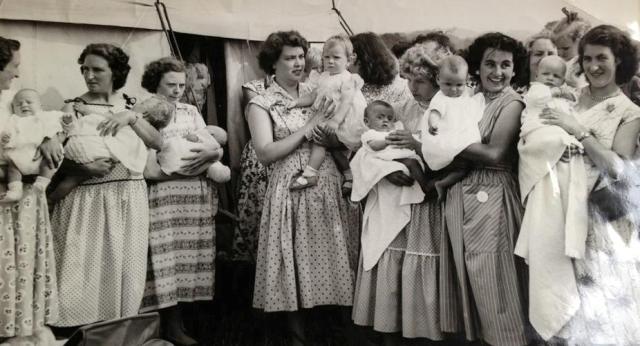 2nd left ...HOPKINS with Eunice. 2nd from right Pam SMITH with ..., 3rd Sylvia TAYLOR with ... .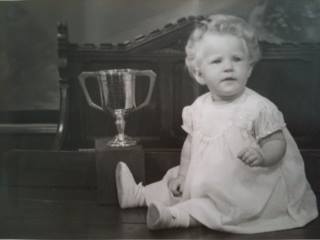 Winning Baby - Eunice HOPKINS aged 10 months
---


1959 August

The Baby Show was a well-patronised event at Ledbury Floral Fete on Monday. In our picture are some of the bonny competitors, accompanied by their mothers.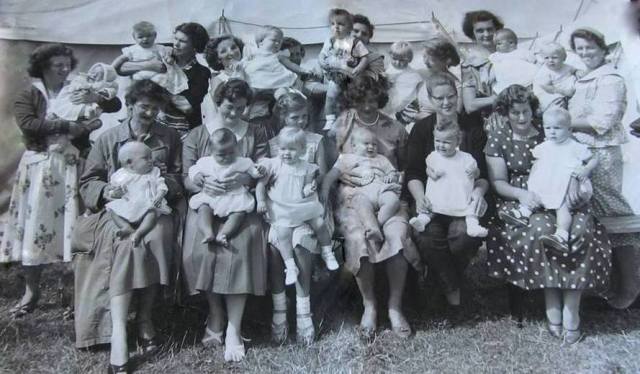 Back row - 1st from the right Joan WILCE with Brian, 2nd Tiny WILLIAMS with Tina, 3rd Peggy COLE with Debbie, 3rd from left Beattie GWYNNE with Lyn.
Front Row - 3rd from right Barbara GREEN with Jim, others include Mary PENWARNE with Fiona, Vi MOWBREY with Caroline...



Yes they called it the Ledbury Floral Fete, in 1961 Belinda came 2nd in her class winning 7/6 I still have the original envelope her money came in marked baby show...JJ

Mum had a photo of me with the cup, only cup I ever won and was to young to remember it...TB

The Carnival may have stopped in 1956 - but the flower show side of the event still ran until I was well into my teens (Dad was the Secretary of the Floral Society)...JB

Yes it was on the Ross Road then, by the Leddington Turn....BH


---

1962 August 6th

The coldest and wettest August Bank Holiday for over 60 years. Floods hit many holiday towns and resulted in many cars being marooned in over three feet of water on the roads. After midday, locally there was a non-stop downpour of rain for the remainder of the dayas a result of which Ledbury's Floral Society's annual flower show and fete unfortunately ended in a complete washout. The very sparse attendance at the show entailed a loss to the society of several hundred pounds, the cost of various ring attractions which could not take place.


---
1964 August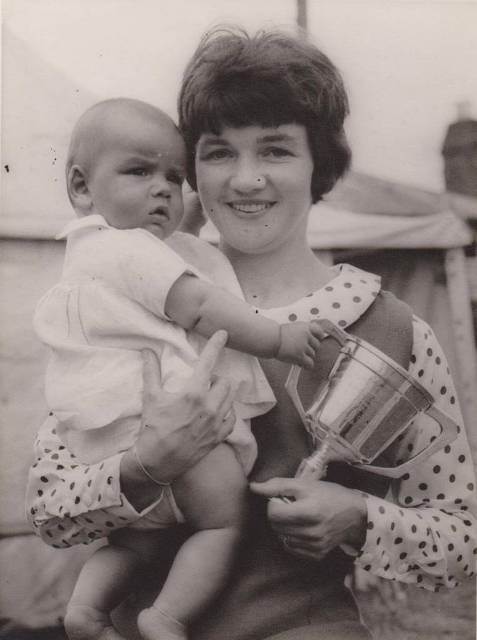 Winning Baby -Trevor FLETCHER, son of Ron and Mavis
---

Sources
1902 Jakeman and Carver's Directory and Gazatteer of Herefordshire
1916 Tilley's Almanack
1958 Tilley's Almanack
Photographs are credited to the owners
Comments are from members of the Old Ledbury Facebook Group
Cuttings from Ledbury Reporter Newspapers