1865 - 1890 George Allison SUTER - Drapery

---
1890 - 1913 George William and Elizabeth SUTER - Drapery and Millinery
1898 - A Retrospect
May 12 Mr. G. A. SUTER, late of High Street, Ledbury, died at the age of 69.
1900 - A Retrospect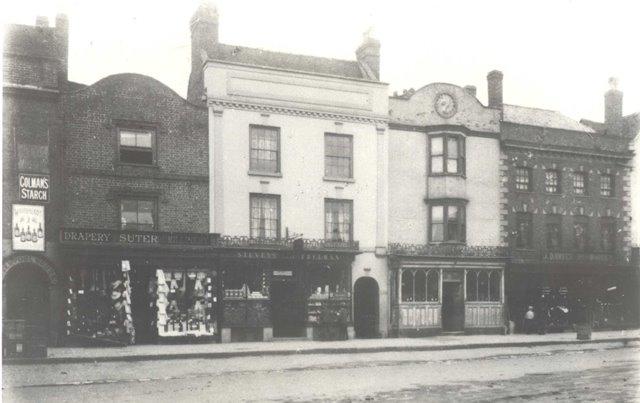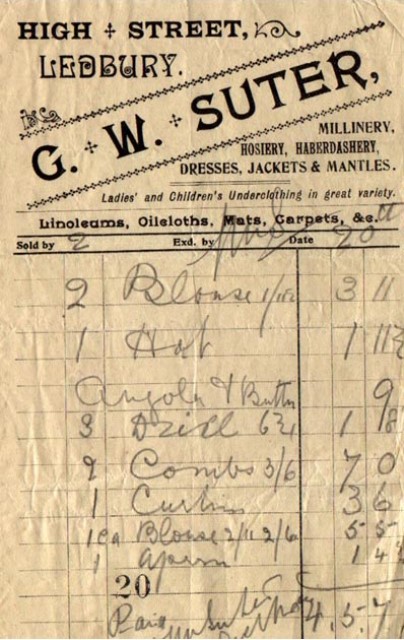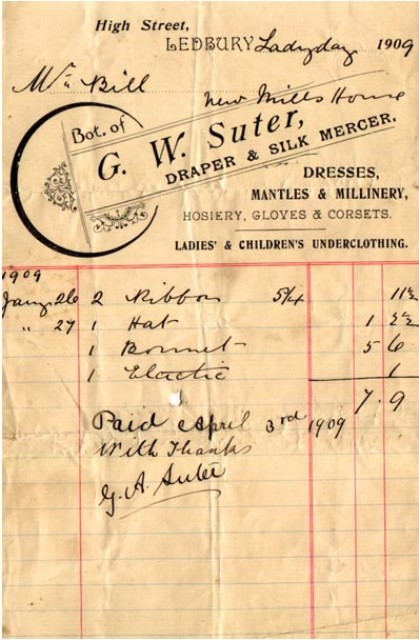 Read a fascinating story of the SUTER family. Follow this link to Philip SUTER's website.
---

1916 - G. W. SUTER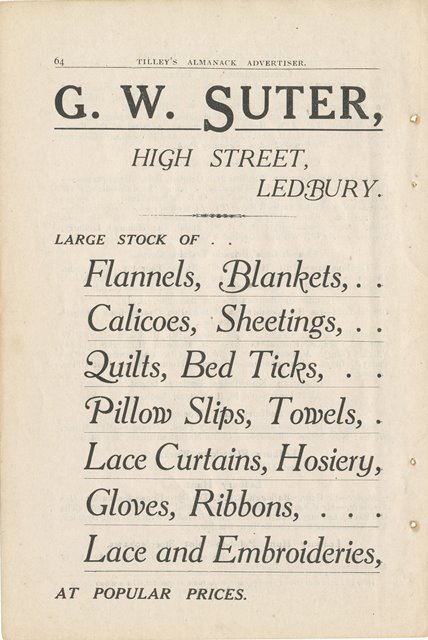 ---

1935 - 12th March Gloucestershire Echo Newspaper
LEDBURY BLAZE - Fire Guts Shop and stock
The drapery premises of Messrs. J. T. Walters and Co., a three-story building in High Street, Ledbury containing heavy stocks of new spring goods, were completely destroyed by fire.
The majority of the stock was ruined and the building gutted, only the outer front wall remaining. The proprietor, Mr. R. A. TURNER, who lives a few minutes from his premises, was unaware of the outbreak of fire until informed later in the morning.
The outbreak apparently started in the rear of the premises, and fanned by a strong wind, the whole building was soon a roaring furnace, the flames shooting high up and illuminating the town. The Ledbury and Malvern brigades were quickly on the scene, and got to work with the hose from several different vantage points. After three hours' work the fire was under control and the adjoining buildings saved, though not without some damage.
The outbreak was discovered by a Mrs. BOSANKE, who occupies a flat in adjoining premises. Finding smoke in her room she got out of bed and awakened her son Ronald, aged 14, who, clad only in his pyjamas, dashed barefooted across the road with his mother to the fire alarm and summoned the brigade.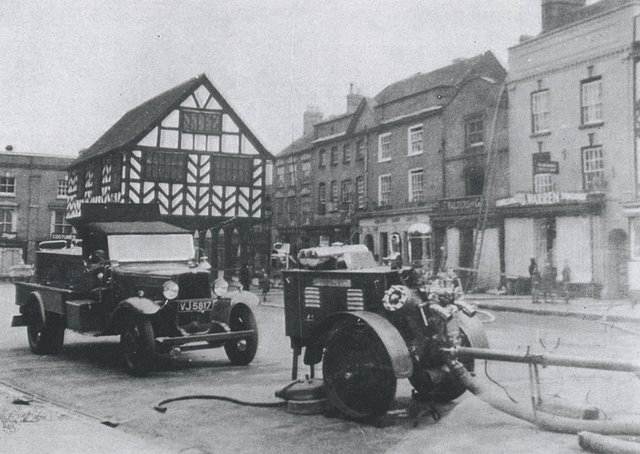 Sunday Morning - Fire at Walters Shop. Bedford W.H.C.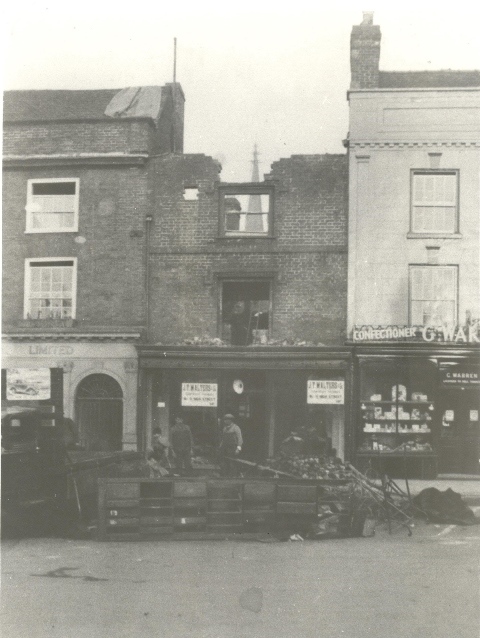 ---

1958 - J T Walters & Co, Drapers - Telephone 141
WALTERS The Drapers - Acknowledged as offering the Largest Variety and best Value in the District.
Departments include - Drapery - Outfitting - Fabrics Soft furnishings - Household Linens - Mens, ladies & Childrens Wear
Extensive Showrooms now open for
Carpets, Rugs, linoleums and All Floor Coverings.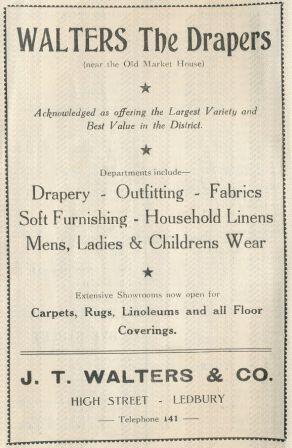 ---
Sources
1914 - 1919 Ledbury Guardian Newspaper - Herefordshire History
1916 Tilley's Almanack
1935 Gloucestershire Echo Newspaper
1958 Tilley's Almanack
Photographs are credited to the owners
Comments are from members of the Old Ledbury Facebook Group
Cuttings from Ledbury Reporter Newspapers