---
In Memory of The Local Men Who Fell In The Great War 1914 - 1918
Visit the War Memorial page.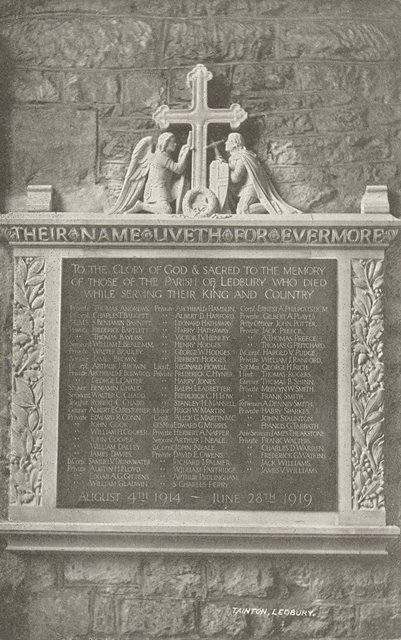 St Michael and All Angels' Church War Memorial
Visit Ledbury Town Council's Page of Remembrance to read the pages from the Books of Remembrance which are on display in St Michael and All Angels' church Ledbury. Eighty five men from Ledbury died in the First World War. Their names are recorded on the War Memorial in the High Street and the First World War Memorial in St Michael's church. There are five Commonwealth War Grave Commission graves in the Town Cemetery.
These Books of Remembrance are the result of research in 2012 by Jennifer HARRISON.
---